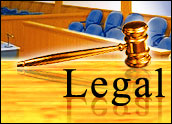 RealNetworks and Microsoft have reached a set of agreements to end one of the most bitter private antitrust matters in the technology sector, with RealNetworks receiving as much as US$761 million in cash and marketing considerations for its music and games services from the software giant and the two companies agreeing to work together going forward.
RealNetworks had sued Microsoft in 2003, seeking more than $1 billion in damages and claiming that Microsoft had withheld information about the Windows operating system that made it more difficult for Real to make its RealPlayer compatible with the world's most popular desktop platform.
Microsoft noted that in making the agreement, it does not admit any wrongdoing and that the deal closes all worldwide private antitrust claims between the two companies.
In addition to a one-time payment of $460 million, Microsoft agreed to enter into a "wide-ranging digital music collaboration" that includes promotional and marketing support of Real's Rhapsody subscription music service on the MSN portal. In addition, Real's digital video games will be offered through both MSN Games and the Xbox Live Arcade for Xbox 360.
Microsoft will have an opportunity to essentially work off the remaining $301 million in payments based on referrals to Real's suite of services. Real also agreed to promote MSN and the Xbox Live service and will receive more access to Windows code to enable it to build more compatible software.
A New Beginning
"Today we're closing one chapter and opening a new one in our relationship with Microsoft," said RealNetworks founder and CEO Rob Glaser. "The legal chapter is being closed with an appropriate and fair outcome that sets the stage for a very productive and collaborative relationship between our companies."
Microsoft Chairman Bill Gates said the deal will enhance the access that MSN users have to digital music and games. "Digital music is one of the fastest growing segments of the online entertainment industry, and by promoting Rhapsody's subscription music services from within MSN, we will provide a better experience for our users," he said in a statement.
The partnership will reach deep into the two companies' realms. For instance, MSN Messenger users will be able to share and play music from the Rhapsody library while chatting and MSN Search will integrate Rhapsody's music editorial catalog.
Real also gets the right to purchase advertising on MSN Search and on the MSN Network to promote Rhapsody, and the two companies will promote Windows Media portable devices as the preferred platform for using the mobile service, Rhapsody to Go.
The deal also impacts the upcoming Windows Vista, with the companies saying that it will be designed so that if a user seeks to play a Real media file that has no playback software on the PC, Windows will offer to re-direct users to a Web page that enables the user to download the Real software needed to play the file.
The companies will also collaborate on enhanced digital rights management (DRM) technology.
Jupiter Research analyst David Card said the deal should drive traffic to Rhapsody, which is already the top online subscription site. He said other aspects of the deal may be less important — for instance, AOL's instant messenger is "still the only IM that counts in the U.S." and integrating music with search still "has to be done."
Playing Nice
"They both blinked," Enderle Group principal analyst Rob Enderle told the E-Commerce Times. "Real has been struggling and this buys them time. Microsoft wants out from under the EU mess and this should help with that."
The deal may help with Microsoft's European Union antitrust proceedings by removing the last large international complainant from the case — leaving mainly smaller European firms.
Enderle said the deal is also significant because it represents such a turnaround from the time when Microsoft and Real were at each other's throats during the U.S. Department of Justice investigation and trial. The two "had a lot of animosity that built up during the trial," he added. "This one was very hard to settle, kind of like Sun [Microsystems]," with whom Microsoft reached a settlement worth around $1 billion.
RealNetworks has found some traction recently in the growth of online music and many analysts see it as well-positioned as the digital music business shifts away from pay-per-song downloads toward a subscription model. Real has struck deals with several phone makers and mobile network operators to stream its music to mobile devices as well.
Cherry Hill Research President Henry Blodget said the nature of the deal underscores the transformation that RealNetworks has made, from "component software to consumer services company."
Blodget said in his blog that Real may now be able to survive even if its RealPlayer fades away, though its longer-term outlook may be more difficult given growing competition in the digital music space. He suggests Real should seek an acquisition partner from among the major portals, such as Yahoo or AOL.
Image Boost for Microsoft
Blodget also said Microsoft wins in the deal by eliminating another long-simmering legal dispute and by "appearing kinder and gentler for the antitrust cops."
The deal may close the book on the last major outstanding private antitrust suit still pending against Microsoft in the U.S. Previously, the software maker had settled with Netscape and AOL, a deal also worth $750 million in up-front cash, and Sun. Microsoft also quietly put to bed a battle with IBM, paying out $850 million in the process.
Given Microsoft's deep pockets, all of the deals represent the company spending relatively short money to eliminate "legal gnats," said Blodget.