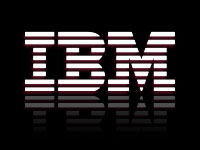 High-speed chip interface designer Rambus on Friday said it has signed a technology licensing agreement with IBM. The agreement allows IBM to building Cell Broadband Engine (Cell BE) processors and companion chips using Rambus' technology.
Terms of the deal were not disclosed.
IBM is licensing Rambus' FlexIO processor bus and XDR memory interface technologies. Rambus' high-speed FlexIO and XDR interfaces in combination with IBM's advanced process technology will enable Cell BE system customers to maximize the performance of high-volume consumer products, servers and high-performance computing systems, the companies said.
"This agreement with Rambus is part of IBM's continued focus on our Cell BE-based chipsets in support of our goal of developing an array of leading edge computing products based on the revolutionary Cell BE architecture," said Kevin Carswell, vice president of worldwide delivery for IBM Engineering and Technology Services, Technology Collaboration Solutions.
Understanding Cell BE
The Cell BE processor was jointly developed by IBM, Toshiba and Sony Group. Its architectural design features eight processing elements plus a Power Architecture-based core.
The chip targets computationally intense applications. The Cell BE processor has peak performance in excess of 200 Gflops — which equates to 200 billion floating-point operations per second.
The Rambus XDR memory interface and FlexIO processor bus account for 90 percent of the Cell BE processor signal pins, providing an aggregate processor I/O bandwidth of approximately 100 gigabytes-per-second.
The Rambus XDR memory interface connecting to XDR DRAMs achieves data rates of 3.2GHz to 8.0GHz. FlexIO processor buses, formerly codenamed Redwood, are capable of running up to 8.0GHz data rates.
Rambus Rejoices
"We are pleased to continue our relationship with IBM and its world class engineering team to provide high-bandwidth functionality to new applications enabled by the extraordinary processing power of the Cell BE processor," said Laura Stark, senior vice president of Platform Solutions at Rambus. "This agreement gives us a further opportunity to engage with IBM and bring our revolutionary products to the market."
Rambus has every reason to rejoice, said IC Insights Vice President of Market Research Brian Matus. Its technology licensing agreement with IBM validates the FlexIO processor bus and XDR memory interface technologies. The deal also shows that IBM is looking to expand some of its application opportunities for its processor technology, Matus added.
IBM's Embedded Plans
"Since IBM lost the big account with Apple, the company is looking now to expand its embedded processing platform to other applications, especially if it can enhance the application in some way by using the technology from Rambus. This could open doors for IBM in the consumer market or other higher-end or embedded computing applications," Matus told TechNewsWorld.
The Cell BE processor could also have applications in the gaming industry. Matus said the chip may help speed some of the information flow throughout video game systems and offer other overall system performance enhancements.
That could be a critical move for Xbox, which is using IBM's PowerPC chip, especially considering that the PlayStation 3 is coming out later this year, Matus said.