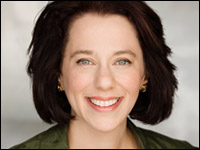 Recently, Amazon announced that it was offering 70 percent royalty rates to authors interested in self-publishing for the Kindle platform. That rate is considerably higher than the 10-ish percent standard in the publishing industry today for print and 25 percent for digital. So where are all the new authors with books flying off the e-shelves and onto the iPads? And if publication is so cheap today, why can't authors demand higher royalty rates?
Self-publishing will never trump commercial or even specialty publishers because it removes a key function of these large organizations: filtering. Just as we want the ability to get our own content out there in cyberspace, we also want someone who will sort through the muck and give us exactly what we want. It may be an establishment marquee well-known in the print world, such as The Wall Street Journal, or an organization that only publishes electronically — but make no mistake: We are not interested in having just anyone drop by for an e-dinner.
Digital platforms, while bringing in the new fear of piracy, have helped mitigate an old risk: What if a new author doesn't sell? In the past, it was risky to bet on a a debut, so initial print runs were modest, as were advances. Rumor has it that today, advances have all but vanished. (Disclaimer: I did recently earn an advance on my upcoming book.) This movement has only accelerated in the financial crisis, as risk stopped being sexy and returned to being risky.
No Middle Ground
With digital distribution, it is cheaper to take a chance on a new author, and yet publishers are ever more reluctant to do so. For Macmillan, Houghton Mifflin Harcourt and other major houses, brand equity is even more valuable than the economic savings of publishing digital files. In other words, a publisher could spend virtually nothing on an advance or digital publication — and still be unwilling to risk the brand.
The editing team has precious little time, and its time can't be wasted on an optimistic blogger who thinks he can put together 12 chapters in a couple of months but can't be troubled to use capital letters.
Publishers will thrive in the new economy because they are optimally positioned to exploit microsegmentation marketing strategies. Every company with an online presence has better lead conversion rates than ever before, because it is easy to prequalify leads and analyze their buying habits through their online behavior. Publishers are naturally aligned with this model, because they can conduct the research and then profitably market their products (with no inventory costs) directly to these targets.
Does it makes sense for publishers to guard their brands in today's world? That is, are today's content consumers more loyal or less so? The information avalanche forces us to trust our favorites even more than before, and yet we jump ship easily if we don't get what we want. We have all turned into young children, absolutely dependent on a couple of parents and switching friendships on a moment's notice. We stick closely to some brands and not at all to others, but don't bother with "I trust them… sort of."
For the "sticky" brands, the move toward digital media distribution is going to improve financial performance. Well-known organizations acting as trusted aggregators and filter agents will charge premium subscription fees. Data on those users will then become extremely valuable — to the advertisers seeking to reach them. Both subscription fees and paid advertising rates will stay healthy and high. In early March I logged on to the WSJ Web site and was amazed to see an advertisement for state bonds from my home state (which is broke, by the way)… tax dollars at work.
Value of Credibility
The other side-effect of the improved risk profile is that we will see even more intense competition from content generators. "American Idol" led the way in showing us how to remove risk in the music industry: Let America select the chart-toppers as they are being groomed. Anyone who doesn't make the cut gets the boot.
Similarly, publishers can see who is blogging, whose tweets are followed, and who is getting traction before spending a dime on anyone new. They don't have to spend much on marketing either, because if the book doesn't sell, there is no inventory to dump.
Your iPad will likely never be overloaded with self-published books, because no one trusts an unknown quantity. The cheap books are trumped by the expensive suspicion. This is why the royalty rates are going to stay low from established houses: The author realizes a return by exploiting the publisher as filter agent, gaining extra credibility.
---
Andrea Belz
is the principal of
Belz Consulting
, a consultancy focusing on technology commercialization. Belz specializes in management consulting for the technology and entertainment industries, providing both strategic planning services and operational management. She can be reached at andrea-at-belzconsulting-dot-com.