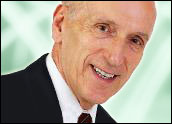 Most people are aware that print media is in trouble. Nationally, thousands of employees of print media companies, especially newspapers, have been laid off.
How do print media stay vital? Alternatively, will print media even exist 20 years from now?
Print Media Strengths
Print media have some pretty obvious strengths, like brand recognition. For example, take publications like The New York Times, The Washington Post, Newsweek and Time. All of these are established brands with millions of loyal readers.
As to readability, I usually enjoy picking up a newspaper rather than reading its contents online. In fact, many tech-savvy people prefer to read an actual newspaper or magazine as opposed to reading it online. There is a "friendliness" to print media because it is so tactile and prehensile.
Additionally, the fact that mass print media have been around for well over 500 years (Johannes Guttenberg is credited with having invented the first printing press in 1436) does in and of itself lend it an inertia of motion — a familiarity which many of us are hard-pressed (no pun intended) to give up.
That said, e-media is constantly nipping at print media's heels, leading many observers to predict that the days of print media are numbered.
E-Media Strengths
The most obvious advantage of e-media is that its contents are current and can be updated in a matter of minutes. Print media, of course, doesn't have that advantage.
Additionally, e-media is becoming more and more open source. That is, many bloggers and others have access to and disseminate breaking news well before print media can.
Print media has reluctantly and defensively put their publications online, usually in a free version that might requires a one-time registration. They are obviously doing this in order to maintain their advertising revenue. It seems to me that print media is now catching on fast that it has a real future in e-media.
Another large advantage of e-media is that more and more younger people are turning to it for the latest news. Since so many younger people are computer literate, it is a smooth and easy transition for them to get the news via the Internet. And for the reader who travels a great deal, many personal data assistants and smartphones have the capability to connect to online news services. Therefore, the readers' "newspaper" is either in their pocket or attached to their belts in the form of a cell phone.
Additionally, advertising revenue is continually increasing for e-media, taking needed revenues away from print media. No one I know thinks that this trend is likely to change. So, with print media's advertising revenue and readership declining, what lies in the future for this embattled model?
Print Media's Future
Of course, it is quite difficult and perhaps unwise to make any definitive prognostications about the future (or demise) of print media. My feeling is that it has to redesign its business model, thus fully redesigning its content.
Obviously, there is absolutely no way that print media can achieve the timeliness of e-media. Since they can't compete in real time, they have to look at another model that will sustain them and hopefully attract more readers in the future.
This model could take the form of in-depth analyses, including articles on politics, economics, business and world events. Such analyses need not be time sensitive. In fact, if they are, their effectiveness is greatly compromised.
My idea of a print media model is one that takes a "slice" out of media information, then goes into great detail about a particular subject, appealing to a specific audience. Only then, I believe, can print media sustain itself with adequate advertising revenues.
This new model might mean that major daily newspapers limit their publications to as little as one day per week. This would permit them to reduce staff to match their new mission. The fact is, hundreds of writers have been laid off in the last few years with no end to this trend in sight. As more and more younger people get their news online, there will be less and less of a need for daily newspapers.
This transition will likely not happen in the next year or so. But happen it will, I believe. It would be fun to be able to look 10 years into the future and observe how many daily newspapers and weekly magazines are still in existence.
My feeling is that e-media, including the ubiquitous bloggers, will be taking a larger and larger chunk out of print-media's "pie." Print media is certainly on the defensive. But I personally feel that it will always be around, in some form or another. The big question for print-media is what that form will take.
Good luck!
---
Theodore F. di Stefano
is a founder and managing partner at
Capital Source Partners
, which provides a wide range of investment banking services to the small and medium-sized business. He is also a frequent speaker to business groups on financial and corporate governance matters. He can be contacted at
[email protected]
.
---