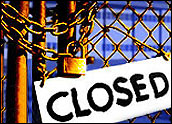 Battling a sagging U.S. consumer electronics market, electronics giant Royal Philips Electronics said Wednesday that it will close its Philips Components division in the United States.
Some sections of the Sunnyvale, California-based division — which handles optical storage, mobile display systems, emerging electronic solutions and connectivity — will be moved to other areas within Philips, and the remaining ones will be sold off or discontinued.
The Amsterdam, Netherlands-based company said it will shutter the division's doors January 1st and will take a related charge of 175 million euros (US$172.7 million) in the fourth quarter. Philips also noted that the unit's CEO, Matt Medeiros, is unable to relocate and will leave the company November 1st.
Organizational Shifts
According to the company, some branches of the components group will remain active, including Philips' telecom speaker activity, which will be combined with Mobile Display Systems (MDS) and moved to Philips Semiconductors. Other digital display and wireless connectivity activities will move to Philips Consumer Electronics.
A new division also will be created to encompass displays, including Liquid Crystal on Silicon (LCoS) technology, and arestructuring program for Philips Optical Storage is to be revealed in coming weeks. Philips said the optical storage drive division will aim to "drive the adoption of the DVD+RW standard."
Consumer Electronics Lagging
While the company has said its changes reflect its efforts to focus more on digital technologies and to de-emphasize its analog business, the closure also is related to the stiff competition Philips faces in the U.S. consumer electronics space, according to Russ Craig, director of digital consumer technologies at Aberdeen Group.
"They talk about what a leader they are in DVDs, but in the U.S. market last year, they were number five or six, and I believe their share has continued to drop," Craig told the E-Commerce Times.
In a space where DVD players, televisions, video cameras and other devices compete largely on price, Craig noted that Philips' writeable DVD drive is priced at US$1,000, while Panasonic is entering the field with two machines in the $799 and $599 price ranges. Second-tier brands, such as Apex, also have entered the running with a price that rivals Panasonic's low range.
Craig noted that Philips' U.S. consumer electronics activities are very much "under the gun" this year, and that "the president has said if its not profitable by 2005, he's going to shut it down."
The company remains in the number one spot for consumer electronic sales in Europe.
Decline Began in 2001
The closure did not come as a surprise to David Kathman, a stock analyst at Morningstar.com.
"Sales in components in the second quarter were down 50 percent from a year earlier, and that's pretty bad. It's been struggling for quite a while," Kathman told the E-Commerce Times. Comparatively, semiconductor sales, which have also taken a hit, were down just 2 percent.
Specifically, sales in Philips' components division totaled 2.772 million euros in 2001, a decrease of 45 percent compared with 2000 results. Income from components operations in 2000 totaled 157 million euros. In contrast, the division booked a loss of 510 million euros in 2001.
The company pointed to a slowdown in key markets that the division was supplying — including PC and mobile phone sectors — as the cause of the drop.