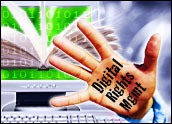 Microsoft announced today that Philips Electronics has agreed to use its software for playing digital audio and video on its semiconductors and consumer electronics products. Analysts called the deal a significant win for Microsoft.
Under the terms of the non-exclusive deal, Philips said it will support Microsoft Windows Media digital content format and digital rights management technology in its Nexperia family of media receivers, personal video recorders, portable audio players, IP set-top boxes and video phones.
Windows Media support for Nexperia in-car solutions and next-generation digital TV systems will follow later in the year. Philips said it will also will add Windows Media to currently supported formats in its Mobile Infotainment and Streamium products this month.
Conquering New Ground
Inside Digital Media senior analyst Phil Leigh told the E-Commerce Times that the agreement is an official recognition of Microsoft's Windows Media player and DRM technology.
He said that recognition paves the way for the software giant to establish itself in an important emerging market.
"Consumer electronics devices are going digital. Clearly Microsoft wants to establish hegemony in the digital media platform as it has in computing," Leigh said. "This is a step in the right direction. It means that Microsoft is a factor. It is an admission by Philips that Microsoft is probably going to play an important role in digital consumer electronics devices."
Converging Personal Technologies
As the consumer electronics and personal computing worlds continue to converge, the companies believe high-quality digital media technologies are bridging the two arenas and enabling new and exciting scenarios that deliver a shared vision of multimedia content available anytime, anywhere.
"The Internet is becoming increasingly vital as a means of multimedia content distribution," said Frans van Houten, president and CEO, Philips Semiconductors. "As the flow of content between PCs and digital media players increases, adding this technology to the Nexperia platforms offers a simple solution to ensure that, regardless of the device on which a video is being viewed or a song being played, it looks and sounds great every time."
Connected Planet
Rudy Provoost, CEO of Philips Consumer Electronics, said the company sees this initiative as a next step in the realization of the Connected Planet — the company's vision of a world where consumers can access content anywhere, anytime.
"The essence of this initiative is to provide consumers, in addition to the currently supported formats, wireless access to a growing number of digital photos, music and videos on their PC and Internet, which they can enjoy on their TVs, home entertainment systems and stereos everywhere in the home," he said.