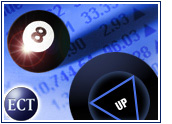 Shares of online payment company PayPal surged in unusually heavy trading as fresh rumors swirled that auction giant eBay is considering a buyout of the newly public company.
According to broadcast reports, eBay and PayPal have been engaged in active merger talks that have yet to yield conclusive results.
Neither company immediately returned calls seeking comment on the reports, but analysts have long said such a match would be a logical move.
"It would make sense for eBay to pursue PayPal," Morningstar.com analyst David Kathman told the E-Commerce Times. "I'm sure they wish they'd bought PayPal last [time] they had a chance. Now, they have to decide whether it's worth the current price."
Surging Shares
On Monday, PayPal shares rose more than 8 percent to US$23.02. In early trading Tuesday, the stock continued to ascend, climbing another 13 percent to $26.05 and setting a new high-water mark for the company, which went public in February.
Nearly 1 million shares of PayPal stock traded hands on the Nasdaq on Monday, double the daily average over the past month.
PayPal's recent stock run-up has swelled its market cap to nearly $1.4 billion, about 20 times its projected sales for this year.
A buyout deal still would fit within eBay's budget, however. Last year, the auction giant filed a shelf registration with the U.S. Securities and Exchange Commission that gives it the ability to issue up to $1 billion worth of stock. At the time of the filing, the move was seen as a prelude to possible acquisitions.
Princely Sum
Noting that eBay likely would use its stock to consummate any deal, Kathman said timing may be a major consideration. PayPal's IPO lockup period is set to expire in a few weeks, and fluctuations in the stock price of either company could affect eBay's ability to close a deal.
Kathman noted that PayPal has announced it will move up the date for its first-ever public earnings report by a week. PayPal will now release its earnings just a day before eBay announces its own results on Thursday. The move has helped fuel speculation that a deal may be in the works.
Billpoint Questions
eBay has tried to counter PayPal's success with its own Billpoint system. The auction house took full control of that company in February when it bought out partner Wells Fargo for $43.5 million. The move hit PayPal shares hard, but they quickly rebounded.
Kathman noted that Billpoint has been "a mild disappointment for eBay."
"It's not a bust by any means, but it hasn't lived up to initial expectations, largely because PayPal has become so dominant in that space," he said.