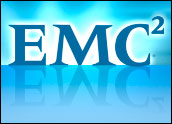 This year's EMC Industry Analyst Summit included numerous highlights familiar to regular IT conference attendees: a self-generated report card on the previous year's activities and a discussion of plans for the year ahead, for example.
Few, however, offer the level of access EMC does by holding candid and unscripted Q&A sessions with senior executives including Chairman and CEO Joe Tucci.
Doing this quietly suggests a level of self-confidence that many of its competitors lack, an ironic point given the histrionic public displays of confidence some seem to prefer.
Past, Present, Future
During the EMC Summit, I attended three roundtables that, in retrospect, seemed to tangibly reflect the company's past, present and future:
Back-up and Recovery Services (BRS) — If any one EMC division accurately mirrors the company's past life, it is probably BRS. That's due to the central role data back-up and recovery has long played in storage. However, BRS is also home to some notable EMC acquisitions, including Legato (i.e. Networker), Avamar and Data Domain. As a result, BRS both reflects a host of EMC achievements and provides insights into how the company stays fresh and innovative.

Of recent acquisitions, Avamar (2006) and Data Domain (2009) have easily been the most transformative for BRS. Both focus on data deduplication — a technology that searches, finds and removes duplicate documents and multiple copies of other data from information stores, thus significantly, sometimes radically opening fresh hard drive space, improving back-up/recovery process performance and enhancing ROI.

Not surprisingly, de-dupe plays well in EMC's long-held strategy of advocating that customers remove tape storage entirely from their back-up and recovery environments. In fact, more than 1,000 EMC customers have done just that, noted Shane Jackson, the VP of marketing for BRS who hosted the roundtable. Jackson also discussed a number of major BRS customer wins during Q3 2012 and detailed how its new Avamar Business Edition, a dedupe appliance for the mid-market, is gaining traction among clients and channel partners.

VCE — The joint venture owned by EMC and Cisco (with equity stakes held by VMware and Intel), VCE touches several critical IT trends. As the tech industry continues to consolidate, elemental changes are occurring in the characters and cultures of existing and aspiring system vendors. At one end of the scale, Dell is steadily acquiring and developing the assets it needs to deliver end-to-end business IT solutions. At the other end, Oracle's purchase of faltering Sun Microsystems provided the company the means to set itself up as a software/hardware juggernaut apparently modeled on IBM in the 60s and 70s.

Most all system vendors are developing and promoting converged infrastructure solutions designed to maximize performance and business value for specific enterprise use cases, applications and workloads. Occasionally, third-party solutions play a role in these efforts — SAP's HANA in-memory database is one great example. But more often, solutions consist of vertical stacks of an individual vendor's assets. Oracle's Exadata highlights this approach.

Where does that leave best-of-breed players like EMC and Cisco? They're pursuing creative partnerships likeVCE. IDC estimates that while converged infrastructure solutions make up about 6 percent of the enterprise IT market today, they are expected to be a dominant (65 percent) share by 2017, the company's president, Frank Hauck, noted. So developing ways to effectively pursue that opportunity is critical for EMC and Cisco.

How are they doing so? VCE's vBlocks are converged infrastructure solutions based on the partners' technologies that support central IT drivers for enterprise customers. They include x86 scale-out hardware, emerging workloads like cloud and big data, new applications, including virtual desktop infrastructures (VDI) and next-generation data center design and development. In fact, EMC's new data center in Durham, NC is based on VCE's vBlock architecture.

VCE has more than 550 vBlock customers and is approaching a US$1 billion annual run rate. Just as importantly, the company has 150 partners, including major ISVs and service providers, who support its platforms and market strategies.

RSA — RSA is a division that represents EMC's future, due in part to the value it delivers today. It also reflects the central — yet continually expanding — role of security in virtually every corner of the IT world. Security is in a state of radical change that will transpire over the next two to four years, noted Brian Fitzgerald, RSA's VP of marketing.

Why? Because the nature of security is changing, and so is the nature of threats. In the past, viruses, worms and other examples of malignant code were often standalone entities. Today, RSA is seeing continually expanding reuse of powerful technologies like Stuxnet when they emerge in the wild, increasing the sophistication of a wide range of threats. RSA also believes a blurring of lines is occurring between groups involved in security threats. As an example, Fitzgerald noted rising collaborations between nation-state hackers — those supported in some way by governments or government entities — and organized crime groups in those same locales.

What is RSA doing about this? First, it is developing new tools and techniques designed to shorten the dwell time of malignant code when it resides in a target environment quietly collecting information and doing damage.

"Modern security management is a classic big-data problem," Fitzgerald noted, suggesting the company may have interesting news to share on the subject at next year's RSA Conference.
Final Analysis
I came away with from EMC's 2012 Industry Analyst Summit impressed by how dynamic and elemental the company's transformation has been since 2001, when Tucci became president and CEO. The past decade has seen EMC essentially move from being a preeminent maker of enterprise storage to becoming a vendor whose interests and influence extend to wherever data resides — which is virtually everywhere.
Much of EMC's evolution has been due to the more than 40 acquisitions the company completed during that time but more has transpired within. In any case, these strategic developments have certainly delivered practical benefits: In 2002, EMC's annual revenues were $5.4B, while in 2012, they were quadruple that amount: $21.6B.
Far more importantly, the company's visionary expansion has left it optimally positioned related to the key trends and opportunities of today's IT, including the growth of x86-based data center solutions, virtualization becoming a way of life for companies of every size, software as a core solution differentiator, the critical importance of centralized IT management, cloud computing evolution and the crucial nature of information and infrastructure security.
In the Q&A session with Tucci and EMC President, David Goulden, someone asked about EMC's M&A strategy. Tucci replied, "If you're going to buy a company, you should remember that the people are as important as the technology, if not more important. Revenues are the least important factor."
"There's a huge difference between want and need. You have to focus first on what you need — not what you want. That may come along later," Tucci said, paraphrasing the Rolling Stones.
By doing just that, Tucci, Goulden, Howard Elias and other EMC leaders have built a company which is difficult at best to beat in its core markets. More importantly, they have fashioned an organization that, while building on the past and maintaining a focus on successfully addressing today's most critical issues, also keeps its gaze fixed clearly on future opportunities and challenges.