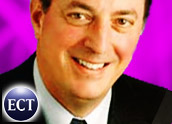 Just days after warning that its first-quarter profit would be hit by weakness in its flash memory business, Intel assured analysts that it was committed to fixing the problems.
CEO Paul Otellini used the chipmaker's annual two-day analyst gathering Wednesday and Thursday to clarify the factors behind the profit margin erosion in the NAND flash chip unit and to reassure investors that the problems would be addressed.
"I have made a personal commitment that this business will not be a drag on Intel Corporation," Otellini said during the meeting, which was also carried via a webcast. "We're going to fix it or make sure it's profitable one way or another."
Profit Margins
On Tuesday, Intel said its overall profit margins would be below forecasts because of price drops in the market for NAND flash memory chips. Intel makes NAND products through a joint venture with Micron.
"We entered the NAND business assuming we would make money," the CEO said in response to a question about possibly spinning off the flash business in order to focus more resources on its core PC processor business. "I intend to get that business into that position."
Intel told analysts it had forecast a 27 percent price drop for its flash chips in the first quarter, half the actual price drop of 53 percent. That helped prompt it to lower its profit-margin outlook for the first quarter from 56 percent to 54 percent.
The good news in the numbers is that Intel shipped nearly twice as many units of flash memory as in the previous quarter, Otellini said, showing that growth can be achieved in the market.
Intel shares fell 1.7 percent in afternoon trading Thursday to US$19.86.
Making Plans
Intel is eyeing the emerging market of solid-state computer drivers — which use flash chips instead of traditional hard drives to store data — as a potential growth market where flash pricing may be more stable and offer a more profitable way of doing business, said Otellini.
Intel believes the evolving market for silicon chips offers it numerous new markets, each of which could become worth $10 billion or more in revenue to the company over time, executives said. For instance, embedded systems such as computers installed in cars or appliances will require small, powerful processors.
Intel is also developing a low-priced, basic PC chip that can be aimed at the market for inexpensive laptop computers used mainly to surf the Web.
"Our focus is on growth," Otellini said. "We think we can triple the market for our products" by entering new markets, he added.
The solid-state market will take time to develop, Gartner analyst Martin Reynolds told the E-Commerce Times. Apple recently debuted a version of its new MacBook Air notebook with a solid-state option, but the machine is priced more than $1,000 above comparable hard drive devices.
Meanwhile, the overall NAND market appears to be working through some extra inventory and that could keep pressure on prices for much of the year, Reynolds added.
"There is already price pressure and there is more manufacturing capacity coming online," he said.
Strong at the Core
The NAND flash discussion dominated the analyst meeting despite the fact that the product is not one of Intel's main lines of business. In fact, the company said its core PC-processing sales and profits remain strong and on track for a good year, despite concerns about a recession in the U.S.
Aside from the memory-market woes, Otellini argued that Intel's core computing business is firing on all cylinders. He cited the fast start for the company's 45-nanometer chips, with 4 million units moved since they went on sale in November, giving it an early edge over rival Advanced Micro Devices. By the end of the current quarter, he said, Intel will have more than 70 different products based on 45-nanometer technology on the market, including 29 aimed at corporate servers.
AMD is close to rolling out its own family of 45-nanometer products but getting its products out first may help Intel control the market, which includes key segments where profits remain relatively robust, said Mercury Research President Dean McCarron.
"The server market continues to be relatively healthy, and Intel will continue to benefit from the growth of notebook computing and the quest to build lighter and faster machines as well," McCarron told the E-Commerce Times.
Meanwhile, Otellini's overall positive assessment of Intel's performance was backed by Oppenheimer analyst Rick Schafer, who said in a research note that despite the NAND woes, Intel is "still on its game."
"Intel is keeping the screws applied to rival AMD," Schafer wrote.
Also speaking during the meeting was Sean Maloney, executive vice president and general manager of sales and marketing, who sounded an upbeat note on server sales, citing the growth of Internet services and Web 2.0 innovations that demand ever-more server power. Maloney also expressed high hopes for Intel's new handheld chip, which it recently announced would be named "Atom" after spending years under the development moniker of Silverthorne. "Silverthorne can take us into a number of markets we've looked at for a number of years but never could go after," he said.