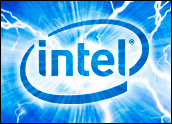 Semiconductor giant Intel has lowered its profitability forecast, sending stock prices tumbling across the board.
The company cut its first-quarter gross margin forecast from 56 percent to 54 percent "due to lower than expected prices for NAND flash memory chips," Intel said. All other expectations remained unchanged.
That news, together with fears about the housing slump, impacted Wall Street in general, sending prices tumbling.
Intel's shares were priced at US$19.48 in afternoon trading, down 53 cents, or 2.65 percent; Micron Technology shares were priced at $6.84, down 4.57 percent; SanDisk at $22.47, down 2.52 percent; STMicroelectronics at $11.35, down 3.81 percent.
NAND flash memory is at the heart of removable USB flash drives and most memory card formats. It is also used in digital cameras and MP3 players.
NAND's Slippery Slope
Worldwide semiconductor sales for 2007 were $255.6 billion, up for the sixth consecutive year and 3.2 percent higher than in 2006, the Semiconductor Industry Association (SIA) said.
However, average selling prices for both DRAM (dynamic random access memory) and NAND flash fell by 39 percent, so, although total bit shipments for DRAMs nearly doubled in 2007, total revenues fell by 7.4 percent.
NAND flash revenues were up 26 percent but unit shipments grew by nearly 46 percent and average selling prices fell by 13.7 percent.
"It's been a very tough business to compete in," John Greenagel, the SIA's director of communications, told the E-Commerce Times.
While demand for NAND flash is not the problem — "there's lots of demand, unit shipments have been up and I suspect actual bits have been up very dramatically" and sales of handheld MP3 players, cell phones and digital cameras, all "strong drivers of growth" are expected to increase this year, it's a buyer's market with "plenty of supply," Greenagel said.
The oversupply is caused by two factors: Manufacturers in Asia have ramped up their production considerably, and many DRAM manufacturers switched over to making NAND flash.
Another problem is that NAND flash is a commodity: "It's pretty difficult to differentiate the product," Greenagel explained.
Is NAND the Real Problem?
Analysts such as Patrick Wang of Wedbush Morgan Securities aren't buying Intel's fingering of falling NAND prices for its lowered forecast. They've pointed out that Intel knew about this way back in January, when it gave guidance to financial analysts.
Further, Intel NAND chip manufacturing partner Micron Technology predicted last month that prices for the chips would fall by up to 50 percent from the levels of Q4, 2007.
Some analysts suspect Intel has something up its sleeve because NAND revenues constitute only about 3 percent of Intel's overall revenues. Some suspect that Intel plans to take a large write-down of NAND inventory, while others think overall demand for chips is weakening.
"A lot of demand is driven by consumer electronics, including Apple products," Wang told the E-Commerce Times.
Intel has a contract to supply Apple with NAND flash chips starting this year, but demand for a number of Apple products "has been a little weaker than expected, and OEMs manufacturing for Apple in Asia have confirmed that they've reduced orders this year," he added.
"Someone in the finance group at Intel screwed up. They didn't dig in deep enough on how NAND and NOR and DRAM are going to be," whereas other companies manufacturing NAND flash "all had expectations that NAND was really weak," Wang said. "At the end of the day, you look at supply and demand, and NAND revenues in January were down 15 percent month to month, revenue shipments were down, pricing was weaker than expected."
Intel will be making presentations to analysts Wednesday and Thursday, and it's "going to be interesting to see what's going to happen," Wang said.
There are concerns about the actual quarter for itself because margins seem to be poor, and the month of March "will make or break Intel," Wang explained.
The General Outlook
Demand for chips is now mainly consumer-driven, and with the global economy in retreat, that could be a problem.
"Over the past several years, with consumers driving over half of all prices, the semiconductor industry has become susceptible to demand and retail sales, and we're concerned that energy prices will affect discretionary spending and that could affect demand," Greenagel said. "Then there's the second whammy of falling home prices."
Leading indicators show that consumer spending is deteriorating and consumer confidence is waning, and "there's a lot of semiconductor companies, including Intel, that are vulnerable to that," Wang said.
Both men concurred that overseas sales might make the difference.
Globalization is "very important to the industry" and other markets are becoming "very important," Greenagel said. "Ten years ago, the U.S. accounted for 40 percent of all PC sales, and now it's down to 20 percent; and China alone has 300 million consumers, which is the size of the entire U.S. population."
"Intel had only 16 percent of its sales in the U.S.; Taiwan, China and other Asia Pacific countries accounted for 51 percent," Wang said. "People who are extremely negative on Intel hope they will take advantage of the growth in Russia, China, India and Brazil."