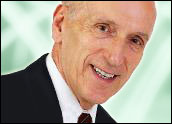 Even before Hurricanes Katrina and Rita struck the gulf coast, the United States had serious long-term problems with oil availability and pricing. But, nobody was willing to take a hard look at how we were going to overcome our oil dependency. The ramifications of the destruction caused by the hurricanes serve as a stunning reminder that we have no alternative but to immediately start discussing and planning ways by which the U.S. can avoid even more serious oil shortages in the future.
The Dynamics of Our Oil Prices
Several factors affect oil prices. First of all, there is the governmental instability of some of the world's major oil producers. Who are these countries? They are Iran, Iraq, and Venezuela. To further exacerbate this problem, consistent volume from Russia is not generally regarded as a sure thing.
Besides the major problem that we have with suppliers, there is continuing and increasing demand for oil, especially from the United States and China.
With problems of both a scarcity of supply and ever-increasing demand, it's no surprise that oil prices have more than doubled since 2003. And, there is no end is sight.
There are some alternatives for the United States, alternatives that could possibly get us out of this predicament.
Price Controls
Some economists think that putting a cap on prices will solve our problem. Personally, I feel that this is not a viable solution. Price controls will not lead to the conservation of oil, which should be our first priority. People will be less inclined to conserve if they think that the government is going to protect them from spikes in the price of oil.
The market will naturally control demand. By that I mean with ever-increasing prices, at some point people will, out of necessity, start to conserve oil and limit their consumption. Therefore, I feel strongly that price controls is not one of our viable alternatives.
Atomic Power
I realize that many of us are understandably concerned about the use of atomic power for energy production, given the terrible accidents that have occurred over the years. I do feel, however, that with today's technologies, we are able to seriously revisit this option. In fact, some environmental groups now think that, with reasonable precautions, atomic power can be safe.
Therefore, I feel that we, our government and citizens, should revisit the use of atomic power as an energy source.
Hybrid Cars
Given that gasoline for autos and trucks constitute such a substantial portion of our overall usage of petroleum, this is an area where I think we can really achieve some great savings in fuel consumption.
I recently read that Toyota Motor Corporation has a new, half-mile assembly line that is capable of producing Prius cars, a gas-electric hybrid, at the rate of one per minute.
Toyota is planning that, by 2010, 25 percent of its sales to American buyers will be hybrids. That's quite an amazing number! Toyota obviously believes that the time has come for a major increase in their production of hybrid cars. General Motors and Ford, though far behind Toyota in their focus on hybrids, are also starting to come on board.
In fact, the chairman and CEO of Ford Motor Company, William Clay Ford, Jr., recently stated: "I would like to get more hybrids out of our system because I do think it's something that is here to stay."
Wind Farms
Yes, wind farms. Many of us have thought that the placing of windmills in strategic locations to efficiently produce energy is just a waste of time. Actually, it isn't. Windmills really work. Certainly, Holland has been relying on wind power, to some extent, for many, many years.
But, is it a practical alternative in today's energy market? Just ask China. For years, China has been quietly and steadily acquiring windmills and windmill technology from the west. As a government, they were spending millions on windmills long before the current energy crunch. Apparently, they anticipated their voracious demand for energy and started doing some serious long-term planning.
Hydrogen and Other Alternatives
You might say, "What about hydrogen technology for cars? Wouldn't that be an energy-efficient and environmentally-friendly way to power cars?" Everything that I've read on the subject says that we are many years away from effectively using this technology.
Certainly, there are other alternatives to hydrogen such as ethanol-based gasoline, all-electric cars, bio-diesel, natural gas, and plug-in hybrids. From all that I can gather, these technologies won't be feasible for quite some time.
In the 1970s, America experienced an energy crisis. There were long lines at filling stations, and gas prices responded accordingly. I thought that particular energy crisis was a wake up call for this country and that we would do everything possible to reduce our dependence on foreign oil. Unfortunately, that has never happened.
But, it is never too late. We do have viable alternatives; we still have options. We just have to get serious about dealing with this major problem. Good luck!
---
Theodore F. di Stefano
is a founder and managing partner at
Capital Source Partners
, which deals in bringing small-cap companies public. He also is a frequent speaker on the subject of financial advice for small businesses as well as the IPO process. He can be contacted at
[email protected]
.
---