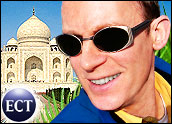 Labor market analysis needs to be part of the decision process on whether or where to locate or terminate operations around the globe.
Managers of globalized or labor-intensive operations such as software development, customer service and back office support should be able to guide labor market analysis activities and understand their results.
The first article in this series discussed how labor market analysis can be used, contrasting labor market analysis to the older methods of manpower planning.
Here we present a method for labor market analysis of a non-specific location under consideration for establishing a call center or other customer service and back office support facility.
The exact method for conducting a labor market analysis should be determined according to the types of results that the analysis is designed to produce. The ten steps below stem from a project designed to assess labor market conditions for locating new captive insurance and pharmaceutical call centers in South Asia, but are applicable across a broad range of information technology and customer service specialties.
1. Scope Out The Project
Decide on a study area and the number of years for which projections will need to be made. Five and ten years into the future are standard for private sector operations offshore.
2. Identify Skill Sets and Develop Simple Position Descriptions
Identify desired skill sets and develop descriptions of the personnel positions to be analyzed in the study area. Adapt the position descriptions used in the West to position categories that will be subject to labor market analysis in the study area. The study area may have few similar positions that utilize all the skill sets needed by a Western company.
For example, a pharmaceutical call center operator may not find many pharmacists, doctors or nurses overseas with experience taking calls from U.S. doctors or patients complaining about adverse reactions to pharmaceutical products. Comparable positions can be used as surrogates in a labor market assessment, such as general physicians or nurse practitioners in clinical positions in the study area.
3. Project Headcounts
Project the number of positions in each category that need to be included in the assessment. If a business process will be re-engineered during a project to shift the business process to a new location, use updated (projected) position types and staffing levels.
"Instead of hiring 30 bright, creative employees to manage a medical insurance claims processing program, the claims processing system can be re-engineered so that it only needs three creative people and 25 lower-paid administrative staff," said Vasant Subramanyan of the LastPeak outsourcing group in Kolkata, India. "Opportunities for re-engineering and reverse engineering are often ignored in deciding whether or how to offshore or outsource," he added.
4. Calculate Labor Pool Size
Calculate the size of the labor pool for targeted positions in the study area. Data sources can include both government and proprietary data sources and business associations.
Because some of the skills sought will be found outside of the customer service field, be ready to look at other industries.
5. Calculate Resupply Rates
Calculate resupply rates from universities, other employers shedding workers and in-migration from other areas. A wider study area can be included as an additional option, especially if some qualified candidates may have migrated out of the core study area and are willing to relocate back there, or that qualified candidates are ready to move into the study area.
6. Look Out For Competing Employers
Assess competition from other employers and the effect that competition may have on the availability of qualified employees and pay rates.
Wage inflation can be quicker and steeper in areas with shallow labor pools, such as Sri Lanka and, to a lesser extent, the Philippines where there are currently 120,000 call center agents serving Western clients.
Sri Lanka has the potential to become a preferred low-cost destination for customer service and non-voice work. When the country stabilizes, wage inflation could be encountered during the period when between five thousand to twenty thousand call center workers are employed for work with Western clients.
The country currently has only a handful of commercial facilities, the largest of which is ramping up to 500 seats and is owned by a Malaysian telecommunications company.
7. Estimate Percentages of Qualified Personnel
Project the percentage of possibly qualified applicants in each labor category. This can be done through representative sampling. One way to obtain a sample population would be to advertise and evaluate the respondents. Interviews can be conducted at local hotels, in lieu of renting a local office.
The results of this step can be used to revise position categories to be studied and better target the most suitable type of candidate. The results of this step can also be applied to modify projections on the number of genuinely qualified or premium candidates in a study area.
In India, half the applicants that initially meet recruiting requirements may be able to survive entry-level training. In the Philippines, only 20 percent of the applicants that initially appear qualified for international call center work are considered worth hiring.
Another 20 percent to 25 percent are called "near hires" that could become qualified after obtaining training and experience.
If domestic customer service operations are to be conducted from an offshore location, near hires can be groomed domestically and then moved over to international support functions once they have met predetermined performance standards.
8. Assess The Willingness of Applicants to Seek Employment
Assess the willingness of potentially qualified applicants to seek employment in targeted positions at projected compensation rates or under different compensation scenarios. This can be done through representative sampling.
Alt-Source Communications conducted a labor market analysis and calculated that there are 300,000 English speakers in Karachi, Pakistan who are both willing and capable of performing general inbound customer care work for Western clients.
9. Consider Alternate Scenarios
Review the data and run alternate scenarios — they can take into account increased competition from other employers, wage inflation and changes in the rate of new qualified workers entering the labor pool. Sample data can be obtained by posting job vacancies in targeted locations or by examining the recruiting practices of other employers.
In India, newspaper advertisements are a popular and effective means of attracting applicants. TheStatesman reproduces its job listings online for employers in the Kolkata region, which has the largest untapped English-speaking labor pool in India. The Statesman's online ads are useful because they often include salary figures.
An entrepreneur from Silicon Valley needed to recruit software developers for his own ventures, so he established ROZEE.PK and opened it to other employers, including those in India who are increasingly using the site to help relieve labor shortages for specialized positions.
Pay rates on ROZEE.PK are listed in either Pakistani and Indian rupees, with US$1 currently buying slightly more than 40 Indian rupees and a little more than 60 Pakistani rupees.
It is interesting to compare pay rates offered on ROZEE.PK by U.S. companies such as Oracle, Microsoft and Proctor & Gamble (NYSE: PG), versus the pay rates offered by local firms offshore.
The security and status of working for a U.S. company enables American companies to avoid having to pay premium wages in comparison to local firms offshore. Instead, it is often the local firms that offer premium pay packages to lure talent away from local branches of multinational companies.
10. Develop Labor Strategies
Develop strategies for maintaining adequate supplies of talented, affordable talent. Universities and private training institutions in South Asia are often willing to enter into cooperative arrangements to produce more employable graduates.
One strategy for retention is to encourage lateral mobility, especially among management trainees, as described in this article on starting an Indian call center.
Training and the use of positive role models are retention tools that can be particularly effective in producing and retaining women managers, as described in this article on offshore lessons.
Another strategy is for U.S. technology firms to use local resources overseas as vehicles for distributing training materials and product samples. Microsoft, for example, is using ROZEE.PK to distribute training materials to IT professionals in South Asia.
On Sept. 23, 2006, the two parties announced that they had entered into an agreement for the local provision of Microsoft Visual Studio Express and SQL Server Express editions, as well as links to additional online development resources from Microsoft.
"The learning resources and easy-to-use development tools available through this collaboration will help job seekers learn critical skills for jump-starting a new career in the software development industry," declared a joint statement released by Microsoft and ROZEE.PK on Sept. 23. "We continue to see a strong demand for .NET skills through job postings by over 2,000 employers on our site," said Monis Rahman, Chairman and CEO of ROZEE.PK.
---
Anthony Mitchell
, an E-Commerce Times columnist, has beeninvolved with the Indian IT industry since 1987, specializing through
InternationalStaff.net
in offshore process migration, call center program management, turnkey software development and help desk management.
---