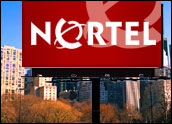 Communications gear maker Nortel Networks plans to buy Tasman Networks, a maker of high-performance enterprise routers, in a bid to beef up its product offerings in the area of multimedia data delivery.
Ontario, Canada-based Nortel said it would pay US$99.5 million in cash for San Jose, California-based Tasman. The acquisition is likely to close in the first quarter of 2006, assuming it is cleared by regulators in a timely manner.
The move is designed to boost Nortel's capacity to help corporations add Internet-based services, such as voice over Internet Protocol (VoIP) and IP-based chat and video — especially those that have a central office connected to smaller branch offices.
Multimedia Convergence
The newly acquired technology will strengthen Nortel's ability to provide "end-to-end converged, secure IP telephony and multimedia networks," said Steve Slattery, the company's president of Enterprise Solutions and Packet Networks.
"We anticipate that the Tasman products will complement our enterprise infrastructure solutions," he added.
Tasman, which was founded in 1997 as Trellis and has taken in some $93 million in venture funding along the way, will be integrated into Nortel's convergence solutions division within its Secure Router line, targeting enterprises with small to medium-sized branch office deployments.
Nortel's menu of products currently lacks equipment aimed specifically at the branch-office niche.
Once combined with Nortel's gear, the Tasman routers will help provide such "multicast services" as voice, virtual private networks and firewalls. The availability of those offerings, in turn, will help enterprises that want to merge more services onto IP-based networks, the companies said.
Riding the Wave
The companies said the fate of the 160 employees of Tasman — which has a significant presence in India, as well as in California — was still being determined, though the initial plan is to absorb as many of them as possible into Nortel, which also has extensive operations in California.
The purchase underscores the growing importance of Internet-based networks for Nortel. In November, the company upped its full-year sales forecast after reporting a 41 percent increase in sales of Web-based equipment during the third quarter.
That is the type of gear that enterprises and network carriers will need to have in order to provide extra services as telephone, video and other communications channels converge.
Tasman competed most directly with some of Cisco System's lower-end enterprise products, a market to which Nortel will bring considerable resources and additional enterprise experience.
The deal also may benefit sales of Nortel's carrier-grade products. Tasman is considered strong in the area of security, and some of its tools may be used to beef up Nortel's Internet-based television and high-speed Internet service offerings, said Prudential Equity Group analyst Inder Singh.
Changing Faces
The buy comes as Nortel is undergoing significant changes, including one at the top. Nortel recently installed new Chief Executive Officer Mike Zafirovski after settling a suit with his former company, Motorola, over his hiring.
Zafirovski's appointment caps a long-term effort to return Nortel to consistent profitability and distance the company from the dot-com-era accounting missteps that resulted in the firing of former CEO Frank Dunn and eight other executives during the past year and a half.
The choice of the ex-Motorola exec may also signal Nortel's intentions to make a play for more wireless business and to sell gear to carriers who want to provide a wider range of services — including wireless and wireline telephony, as well as Internet-based offerings.