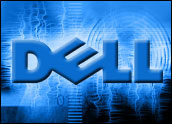 New York State Attorney General Andrew Cuomo has filed a lawsuit against Dell, saying the personal computer maker misled consumers with its PC financing offers.
Dell confirmed the suit on Wednesday, and said it intended to vigorously defend itself against it.
The complaint charges that the Round Rock, Texas-based company and its financing subsidiary, Dell Financial, used deceptive practices to convince consumers to finance PC purchases through the company, misleading consumers about the interest rates charged and other terms of the purchases.
Rebate Offers, Warranties
The lawsuit, filed in Albany County Supreme Court, also claims that Dell was not responsive to attempts to cash in on rebate offers and frustrated efforts by consumers to have warranties offered.
The action comes as founder and CEO Michael Dell attempts to pen a turnaround story for his namesake company, which has been battered by internal issues — including an accounting probe that has turned up questionable practices and a starring role in last year's worldwide recall of Sony laptop batteries — and competitive pressures.
Rival HP has roared past Dell to claim the worldwide PC sales crown and it's threatening Dell's long-held market share lead in the United States.
Zero to 16
It's perhaps ironic that the way Dell treats customers would be the focus of a civil action, since Michael Dell has made improving customer service and support a major thrust of his company's makeover.
He has pledged to invest US$150 million on service-related initiatives, adding some 2,000 new technicians and retraining 5,000 others. Last year, Dell also said it would dramatically reduce its reliance on rebate offers, instead building such discounts into PC prices.
Investors seemed largely unfazed by the news, with shares of Dell were up more than 3 percent in late morning trading Wednesday to $25.43.
New York state claims in the suit that Dell Financial Services — operated as a joint venture between Dell and CIT Bank — dangled a "no interest" loan offer before consumers, only to deny that offer to some 85 percent of those who applied. Those it rejected were then offered alternative financing through Dell Financial, with interest rates that regularly topped 16 percent per year, the suit charges.
Service Issues
Dell also was unresponsive to customers who sought rebates on PC purchases and experienced lengthy waits to get technical support by telephone, the suit claims.
"Dell's service is anything but prompt and efficient," the complaint says. "Customers are disconnected before they reach the elusive representative who presumably is able or willing to help them."
The suit seeks an injunction to stop Dell from making some of its offers to New York residents. It also seeks damages and reparations, including unspecified refunds to affected customers and a $500 payment to the state for each instance of certain violations.
Dell is "confident that our practices will be found to be fair and appropriate," the company noted.
Another Roadblock
The suit could be another hurdle for Dell as it attempts not only to return to its roots as a low-cost, direct-to-consumer PC market leader, but also as it tries to repair a tarnished image, much of it dinged by word-of-mouth reports of frustrating customer service experiences.
Michael Dell has recognized that he has a major task ahead of him if he hopes to restore the company to its former glory, said Enderle Group Principal Analyst Rob Enderle, and has taken some aggressive steps to make changes, bringing in outside executives to help shake things up, for instance.
Given the company's history, "it's hard to bet against Dell challenging for title of top PC maker again," Enderle told the E-Commerce Times. Still, it may be another couple of quarters before the internal changes start to result in better sales and profits, he added.
Public Perception
Meanwhile, HP has widened its global lead and nearly overtaken Dell as the top seller in the U.S. Dell shipments fell in the first quarter of 2007 by 14 percent, while HP's sales rose 26 percent, according to IDC.
Dell has recognized that customer service — and public perception of it — is a factor in its slipping down the rankings. Dell already cut its wait time for U.S. customers calling for customer support from nine minutes to three minutes, on average, the company announced in November. Dell also set up a Web site for customers to provide suggestions for improvement.
Customer service experiences can impact sales, particularly among consumer computer buyers, who often rely on the recommendations of friends, family and colleagues when making purchasing decisions, Gartner PC analyst Martin Reynolds told the E-Commerce Times.
"With PCs becoming more of a commodity over time and prices dropping across the board, the customer service experience has taken on a greater role in that decision-making process," he added.