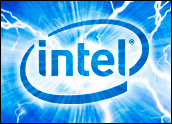 New York Attorney General Andrew Cuomo is investigating Intel for possible illegal business practices meant to keep rival Advanced Micro Devices at bay — the latest development in an ongoing antitrust entanglement for the leading chipmaker.
Cuomo's office has issued a "wide-ranging" subpoena to California-based Intel, seeking documents and other information on its business practices as part of an investigation into whether it coerced customers into not buying chips from rival AMD.
"After careful preliminary review, we have determined that questions raised about Intel's potential anticompetitive conduct warrant a full and factual investigation," Cuomo said.
'A Serious Concern'
The investigation is necessary because "fair and open competition in the microprocessor market is critical to New York, the United States and the world," he noted.
"Businesses and consumers everywhere should have the ability to easily choose the best products at the best price and only fair competition can guarantee it," Cuomo added. "Monopolistic practices are a serious concern, particularly for New Yorkers who are navigating an information-intensive economy."
The investigation focuses on chips for the x86 architecture and whether Intel used its market power to persuade key customers, such as makers of personal computers, not to purchase those chips from AMD, whose early x86 chips were being widely hailed as a technological improvement when they were first released in 2003.
X Marks the Spot
Intel will cooperate fully with the subpoena, it said, and defended its business practices as "lawful." The allegations being made echo those in other cases — including a civil lawsuit brought by AMD, the company noted.
"We continue to deny that Intel has done anything wrong," the company said.
The subpoena issued to Intel is meant to help Cuomo's investigators determine whether it penalized customers who bought x86 chips from rivals, made improper payments to customers who agreed to exclusivity arrangements and illegally blocked rivals from having access to distribution channels for their products.
AMD has made many of the same claims in its private legal actions against Intel. That case has become an odyssey of its own, with recent developments including AMD accusing Intel of losing or destroying key documents necessary for its case.
Monopolistic Behavior?
In addition, the European Commission informed Intel last April that it was opening a formal investigation into its business practices, a move that had been long expected and which was preceded by raids on European offices of Intel and some partners and customers. That inquiry is also looking into whether Intel broke any laws with its business practices.
AMD has long argued that its minor share of the market for PC chips is a result of strong-arm tactics from its much-larger rival. Intel has maintained that while it strives for long-term partnerships with customers and has the sheer size to enable it to use pricing power to its advantage, it has never tried to stop customers from purchasing from rivals.
"The issue is going to come down to interpretation of Intel's deals with its customers," Endpoint Technologies Associates President Roger Kay told the E-Commerce Times. "What Intel calls perfectly legal practices and AMD says is monopolistic behavior might be the same thing."
Making the Case
The New York investigation could move much faster than either the European Commission's inquiry or the civil case because Cuomo will focus on whether interests in his state were negatively impacted by Intel's actions, Kay noted.
The bigger question may be how AMD can establish how much its market share was impacted by what Intel may have done to keep its customer base down, said Gartner analyst Martin Reynolds.
"Intel's sheer size does give it advantages," Reynolds told the E-Commerce Times. Not only does its size put it in a position to offer beneficial pricing at times when chips aren't moving or to work with customers to clear out inventory, but it can also afford to invest more heavily in research and development and in fabrication advances to keep next-generation chips coming.
"Even if AMD can show it was harmed in the market, it may be impossible to know to what extent that damage affected its position in the marketplace," he said. That could change if PC makers offer evidence of orders they may have placed with AMD but instead purchased from Intel, Reynolds added.