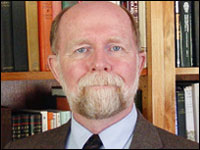 In a speech at the Brookings Institution in Washington, D.C., Intel's Paul Otellini announced the Invest in America Alliance, an effort led by Intel and venture capital firms including Bridgescale partners, Khosla Ventures, Kleiner Perkins Caufield & Byers and Menlo Ventures, which promises to invest US$3.6 billion in U.S.-based technology companies over the next two years.
In addition, Intel and 17 other corporations, including Cisco, Dell, eBay, EMC, GE, Google, HP, Microsoft and Yahoo, made commitments to increase hiring of U.S. college graduates during the same period, representing 10,500 total jobs.
According to Otellini, capital investments by Alliance members, including $200 million from Intel, will target key innovation and growth segments, such as clean technology, information technology and biotechnology.
On paper, the Alliance certainly sounds interesting, but are Intel's and its partners' commitments likely to do any real good?
Consider first the financial ramifications: $3.6 billion worth of venture investments in emerging U.S. technologies over two years is a healthy sum by most any measure. Especially at a time when economic uncertainty continues to restrain corporate spending. Especially as banks have answered calls for looser credit with a yawn and a shrug. Especially as foreign governments and companies are plowing money into their own technology development, education and infrastructures. In other words, the Alliance's potential impact could and should ripple well-beyond its VC and vendor partners and the greater IT industry.
Cluelessness and Blustering
Otellini's speech and the Alliance launch also highlight the continuing, profound connections between venture capital and the IT industry. Particularly in Silicon Valley, the exploits of venture firms tend to be described as fairy tale sagas of fortunes won and lost, geniuses nurtured or destroyed, and unbelievably cool products whose success or failure turn on VC's interest and support.
However, it's important to remember that venture firms are not entirely alone in providing financial sustenance to start-ups and other innovators. Major IT vendors, including Intel, virtually all support homegrown venture efforts of one sort or another as well. In some cases, those programs help to extend vendors' partner ecosystems. In others, they act as agents who support "farm teams" of technology developers whose work is eventually acquired.
The Alliance should also help Intel and its partners address some delicate socio-political issues. Though university-level science and technical training in the U.S. has faltered in recent years, particularly when compared to post-WWII boom times, the movement of IT manufacturing and development overseas has been a tough sell to Americans as joblessness continues to rise.
In addition, the ongoing, willful cluelessness of banks and credit card firms, investment professionals and insurance companies has deflated all but the most blustering free market proponents.
Will Others Follow?
Intel, for one, has been notable in its support of U.S. jobs development — witness last year's $7 billion commitment to upgrade U.S.-based manufacturing facilities.
Similarly, members of the Invest in America Alliance have a chance to catch some of that same lightning by boosting technology development and job creation at a time and in places where they are needed most.
This is all to the good, but the Alliance should also pay dividends to students who are investing their energy, time and talents in computer science and engineering educations.
Finally, the Alliance's efforts could eventually benefit its members and their customers in the form of future innovative products and market opportunities.
The Invest in America Alliance launch could have been considerably more transparent. The amount of money individual VCs plan to contribute and details — such as where, when and how it will be spent, and to what purpose — were all essentially unaddressed. So were the hiring plans of individual member corporations.
For the Alliance to succeed, it is vital for Intel and its VC and corporate partners to provide regular updates on their goals, efforts, challenges and successes. Beyond that, the real measure of the Alliance's impact may be in how many similar initiatives it eventually inspires in IT and other industries and markets.
---
E-Commerce Times columnist
Charles King
is principal analyst for
Pund-IT
, an IT industry consultancy that emphasizes understanding technology and product evolution, and interpreting the effects these changes will have on business customers and the greater IT marketplace.