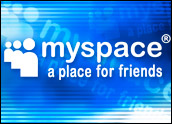 The founder of popular social networking site MySpace.com is claiming the site is worth 100 times what it sold for last year and is prodding federal agencies to probe the sale of the company to Rupert Murdoch's News Corp.
News Corp. purchased MySpace last year for US$580 million. Founder Brad Greenspan now says the site is worth at least $20 billion and possibly as much as $30 billion to News Corp. and claims that the timing of the deal and other factors shortchanged shareholders.
Seeking Independence
Greenspan himself earned an estimated $47 million through the sale of MySpace by parent company Intermix. At the time, when Murdoch was negotiating to buy the social networking firm, Intermix was busy negotiating a settlement with New York law enforcement officials over its alleged use of adware.
In a statement, Greenspan claimed that e-mails and other information he has posted to the Freemyspace.com Web site show that the deal was consummated despite belief at the time that the company was worth more. He said an investigation would show the sale was "one of the largest merger and acquisition scandals in U.S. history."
"The answer to how News Corp. was fortunate enough to buy one of the largest and most valuable Internet companies for pennies on the dollar is now clear," said Greenspan. "I expect as the authorities get their arms around what happened, that this transaction will be unwound and MySpace will be independent. An independent MySpace is significantly better for its users and shareholders."
Analysts say MySpace has undoubtedly grown in value since the sale was consummated, but some say adding the site to the News Corp. empire has created much of that value. In September, the company signed a deal that calls for Google to pay $900 million for the right to deliver ads to the site, which has now grown to include more than 100 million members.
Calling the Feds
At the same time, however, not everyone is convinced that social networking can become a cash-generation business, with questions lingering about how effective the sector will be as an advertising medium, given that it's the deep well of free content that attracts users.
For his part, Greenspan wants the U.S. Securities and Exchange Commission, the Justice Department and U.S. Senate to look into the MySpace sale.
Greenspan attempted to block the News Corp. sale by making a counter-offer that was $1.50 per share higher — $13.50 versus $12 — but was rejected by the firm's board.
Greenspan is among a group of shareholders who have sued Intermix over the sale. Allegations made in those suits include a suggestion that the company did not explore talks with a second suitor, MTV and CBS parent Viacom, which could have driven up the price.
Greenspan noted that News Corp.'s market valuation has grown by $12 billion since the acquisition and cited financial analysts' estimates to put the current value of MySpace at "tens of billions of dollars."
No Quick Resolution
While Murdoch's buy of MySpace was seen as a ground-breaking move at the time, social networking has since become a staple of media firms' menu of offerings. That in turn has driven up the value of such sites. Yahoo has reportedly held talks to buy the much smaller Facebook, which focuses on college-age users, for as much as $1 billion.
News Corp. issued a statement in response to Greenspan's claims, describing them as "sour grapes" and noting that the parent company has invested heavily to unlock the value in MySpace.
In July, Web research firm Hitwise reported that MySpace had become the most heavily trafficked U.S. Internet site, surpassing Yahoo — a claim Yahoo disputed. Still, by any measure, the site has become a hugely popular place for users to post and view a wide range of information, from Weblog entries to homemade video clips.
Greenspan's Web site claims to show how e-mails from Intermix CEO Richard Rosenblatt indicate he knew before the transaction that MySpace would one day be worth $20 billion, with messages referencing the "20B dream."
Greenspan said failure to break out MySpace revenues in some financial reports understated the growth potential of the network. "MySpace didn't magically start generating revenue after the News Corp. transaction, its revenue and growth were tracking to reach $250 million before the acquisition," he said.
RBC Capital analyst Jordan Rohan is among those who have said MySpace's value is set to soar. Citing strong user growth and new opportunities, such as extending the site to mobile devices and using comparisons with other, much smaller social networking sites, Rohan said investors "may not fully appreciate what has already been done with MySpace or what may lie ahead."