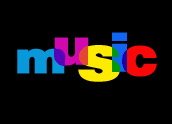 Viacom's MTV Networks on Friday announced plans to acquire music gaming company Harmonix Music Systems in a US$175 million cash deal.
Under the terms of the deal, Harmonix shareholders may be eligible for incremental earn-out payments through 2008, to the extent that financial results exceed specific targets.
Harmonix developed the PlayStation 2 hit "Guitar Hero," among other music-related gaming titles. MTV hopes the acquisition will enhance its music-based universe of entertainment, news, gaming and interactive content offerings, and increase audience engagement and time spent with the brand across all types of screens.
"The acquisition of Harmonix will deepen MTV's connection to its audience via online, mobile and console music gaming, and expand the relationship with both labels and artists through the creation of games based on classic songs as well as future album releases," said MTV President Christina Norman.
Best of Both Worlds
MTV Games and Harmonix are hardly strangers. The companies are merging after a successful partnership initiated last November. MTV featured Harmonix's "Guitar Hero" franchise in original programming, creative promotions and competitions across a number of its multi-platform properties.
Published by RedOctane/Activision, "Guitar Hero" is among the top-selling PlayStation 2 games this year. "Guitar Hero 2" is scheduled for release this fall.
This is the second video game-related acquisition MTV has made in as many months. The company announced an agreement to acquire Atom Entertainment, a portfolio of four online destinations for casual games, short films, and video, for $200 million in August. Atom is the parent of Shockwave.com, AddictingGames.com, AtomFilms.com and AddictingClips.com.
"MTV is getting into gaming in a specific way by acquiring gaming products that are focused around social networking and music," Yankee Group analyst Mike Goodman told the E-Commerce Times. "MTV also has majority interest in Midway, a major video game publisher. So within the DNA of the company there have certainly been a significant number of investments in gaming."
MTV's foray into gaming makes sense, Goodman added, because the demographics are similar to its television audience: ages 13-34. From the perspective of merging markets and alignment with MTV's audience, then, Goodman views the acquisition as a good deal.
History of Harmonix
Harmonix was an early player in music gaming, with the launch of "Frequency" in 2001 and "Amplitude" in 2003. The company also developed the "Karaoke Revolution" franchise, which turned singing into a competitive game. This title was named by Time Magazine as the "#1 Video Game of 2003" and won Electronic Gaming Monthly's 2003 "Gaming Innovation of the Year" award.
Harmonix CEO Alex Rigopulos and other key employees will continue in their roles following the completion of the acquisition. Harmonix will join MTV Networks' Music and Logo Enterprises unit, led by Jeff Yapp, executive vice president.
The transaction is expected to close in the fourth quarter and is subject to certain customary conditions.