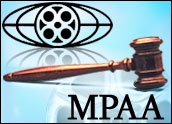 Congress is leaving a special gift under the tree for Hollywood's film industry. Just before closing for the holidays, legislators introduced a new proposal designed to curb redistribution of movies.
The Digital Transition Content Security Act would embed anticopying technology into the next generation of digital video products. If it makes its way from Capitol Hill to the Oval Office and becomes law, the measure will outlaw the manufacture or sale of electronic devices that convert analog video signals into digital video signals, effective one year from its enactment. PC-based tuners and digital video recorders are listed among the devices.
House Judiciary Committee Chairman James Sensenbrenner Jr., a Wisconsin Republican, introduced the bill, which is backed by Democratic Rep. John Conyers. Sensenbrenner's goal is to protect analog content from theft, which has been made easier in the wake of the transition to digital technologies.
The Analog Hole
The analog hole, also known as the analog reconversion problem, is a fundamental vulnerability in copy prevention schemes, according to supporters of the bill.
The Motion Picture Association of America (MPAA) made the term popular during speeches and legislative advocacy in 2002. The MPAA seeks to close that hole, which refers to the conversion of protected digital content to analog, and its reconversion to digital, a process that wipes out all known digital rights management (DRM) technologies.
The film industry applauded the Digital Transition Content Security Act, with MPAA Chairman Dan Glickman calling it a "very important piece of legislation that will promote more consumer choice as it protects copyright owners in the digital age."
Digital Opposition
But not everyone supports the legislation. Advocacy groups like Public Knowledge and the Electronic Frontier Foundation have spoken out against an earlier version of the bill.
Public Knowledge holds that the prohibitions would require redesign of a whole range of legal consumer devices, including DVD recorders, personal video recorders and camcorders that have video inputs. Moreover, the proposal would restrict lawful uses of analog content.
The main reason Public Knowledge is against analog hole protection stems from the principle that government-mandated DRM is a bad idea, Alex Curtis, government affairs manager for Public Knowledge, told TechNewsWorld.
Setting a Precedent
"We've recently won a case against the FCC about the broadcast flag, which is a little bit different than the analog hole," Curtis said. "The broadcast flag dealt with digital television, whereas the analog hole deals with the analog-out on all of your television devices. We won that case on the grounds that the FCC didn't have jurisdiction."
The concept with analog hole protection is the same, Curtis said, adding that the marketplace is the proper setting to determine digital rights management issues.
"The industry could see how different DRMs pan out in the market and give consumers the ability to pick and choose which DRMs are the right ones," Curtis said. Public Knowledge is not against copyright protection, he stressed, it is against government-mandated copyright protection.