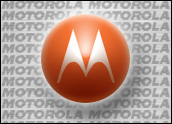 Possibly signaling an end to a period of mostly feel-good news for the wireless handset industry, Motorola on Friday said it would fall short of fourth quarter forecasts for sales and profits, leading to speculation that a price war may be in the offing.
Motorola said the deficiency was being attributed entirely to shortfalls in its mobile device segment, citing an "unfavorable geographical and product-tier mix of sales as compared to the company's internal forecast."
Lower Prices
Motorola was likely forced to cut prices on some products to drive sales, leading to the revenue and profit shortfalls, especially since units shipped appeared to be on track to exceed forecasts and set a company record.
Schaumburg, Ill.-based Motorola said while numbers were still being finalized, it appeared sales would be between US$11.6 billion and $11.8 billion, possibly well below the range of $11.8 billion to $12.1 billion given when the company released third quarter results in October, and the $12 billion consensus estimate among analysts.
Per-share earnings would also fall short of internal forecasts, Motorola said, at 13 to 16 cents per share including some costs, well below the 39 cents per share estimate of Wall Street analysts.
Nonetheless, the company noted it would post its 24th straight quarter of being cash-flow positive from ongoing operations.
"We are very disappointed with our fourth-quarter financial performance," CEO and Chairman Ed Zander said. "But we remain committed to the strategic direction and long-term financial targets."
Zander said the company will lay out plans to "improve operating profitability" when it formally releases earnings in exactly two weeks.
Motorola shares tumbled more than 10 percent in early trading Friday on the warning. By midday, they had gained back some ground but were still off more than 7 percent to $19.02.
More Units, Less Profit
The disappointing news from Motorola also hit other phone makers, with Nokia shares down as much as 5 percent and BlackBerry maker Research In Motion's shares losing more than 1 percent.
The warning is a reminder of how fickle the wireless industry can be. It also demonstrates that failing to predict consumer demand and offer exactly the type of products that users want can damage sales and earnings.
Motorola had some successes in recent years, most notably its sleek, fashionable Razr line of phones. Other devices have also been doing a better job of hitting other market points, especially by satisfying the demand for lower-cost phones that are still laden with desirable features, such as music playing capability, built-in digital cameras and text messaging.
The second-largest maker of mobile handsets behind Nokia, Motorola said the number of handsets shipped would still be up sharply for the fourth quarter, with a 48 percent year-over-year increase in units shipped to a record 66 million phones.
Motorola said its networking and enterprise unit and its connected home unit were both on track to meet or exceed company forecasts.
Though Motorola's Razr line has been a hit — and single-handedly revived the company — no big follow-up has materialized. Motorola's attempts to partner with Apple on the Rokr iTunes-compatible line fell short — and now Apple is by all accounts about to roll out its own phone alternative.
Price Wars?
Motorola did not break down sales by product line, but retail data suggests heavily discounted Razr phones made up the majority of the quarter's sales. In some cases, mobile carriers are now giving away the Razr to new subscribers.
The spillover to Nokia and others is a sign of worry that a full-fledged price war is in the making.
"Motorola's big miss on higher-than-expected phone sales smacks of an intense price war with Nokia," Charter Equity Research analyst Ed Snyder said. Nokia will likely post similar results, with unit sales higher but profits down due to price slashing, he added.
Heavily discounted phones could dent the bottom lines of many handset makers if price competition turns more intense.
Profitability is also an issue for handset makers because more sales are coming from emerging markets, where lower-cost phones are being bought in massive quantities as countries find mobile networks can offer a fast way to develop a nation's communications infrastructure, especially in remote areas.
"Emerging markets have presented tremendous opportunity for vendors to provide users with their first handsets," IDC Research Analyst Ramon Llamas noted.
Those new markets will likely help push total handset sales past the 1 billion level this year, ahead of most analysts forecasts by two years, he predicted. Those phones are often stripped-down models with lower profit margins, however.
Motorola has tried to attack the high end of the market, as well, rolling out the Q, a converged device that can handle mobile e-mail and other productivity applications. However, that market continues to be dominated by RIM's BlackBerry device.