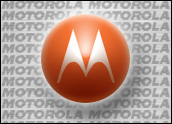 In a major boost for the world's number two maker of mobile handsets, Motorola said Monday it landed a deal worth US$1.6 billion to sell mobile phones in the Chinese market.
Motorola said it would supply handsets to China Telling Communications, which is based in Shenzhen. The deal calls for Motorola, which trails Nokia for the worldwide market share lead, to deliver some 12 million phones in 2007.
The deal should aid Schaumburg, Ill.-based Motorola's bid to become a major player in the fast-growing Chinese market. The company has laid out a strategy of capturing up to a quarter of the market in coming years, which would require it to boost its current take of about 20 percent.
The Motorola agreement was also a boost for U.S. efforts to improve the balance of trade with China, and, in fact, came as U.S. Commerce Secretary Carlos Gutierrez began a tour of China meant to highlight opportunities for American businesses to sell more goods and services in one of the world's fastest-growing economies.
Surging Market
Gutierrez was present for the formal signing of the Motorola deal. He also took part in a ceremony in which the home entertainment division of News Corp.'s Twentieth Century Fox announced plans to distribute authorized DVDs at a discount, part of a bid to curb the widespread piracy that has made some U.S. companies weary of entering the market.
Despite recent gains by many companies, especially those in high-technology, making inroads into China, the U.S. trade deficit with the country is expected to set another record this year at a projected $228 billion.
The deal could help push Motorola closer to its 25 percent market-share goal, according to Blogging Stocks analyst Michael Fowlkes.
"It seems like every market in China is surging, and cell phones are no exception," he said, noting projections for 25 to 30 percent annual growth for coming years. Nokia remains the largest handset seller in China, with about 28 percent of the market, he added.
The 12 million units called for under the deal would represent a 100 percent increase in sales to Telling, Fowlkes noted, with Motorola saying it's on track to ship 6 million units this year.
Shifting Sands
Worldwide, Motorola trails Nokia, which holds 35 percent of the market to Motorola's 21 percent.
Most handset firms have been enjoying a several-year run of double-digit growth, with IDC reporting third quarter sales growth of 21 percent, enough to push the industry close to selling 1 billion handsets for the first time this year.
"Each of the handset makers has developed a strategy around becoming market leaders in the emerging markets," Gartner analyst Alan Brown told the E-Commerce Times. "Those markets will provide one type of growth engine in the future while the handset makers continue to roll out more high-end technology for the established marketplace."
The China deal capped a busy stretch for Motorola, which also announced it would use Qualcomm's chips in its UTMS-compatible handsets and made a splash by announcing it would acquire Good Technology, a maker of so-called push mobile e-mail technology that could help Motorola create products to better rival the BlackBerry.
The Good deal and Motorola's earlier buy of RFID-technology maker Symbol Technologies, could give the company a boost in the enterprise market.