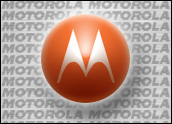 Motorola said Friday it would cut 3,500 jobs worldwide in coming months after turning in a disappointing profit for the fourth quarter, despite a strong surge in sales of its mobile devices.
Sales for the quarter that ended in December were US$11.8 billion, an increase of 17 percent over the $10 billion posted last year and a record quarter for the company. It also shipped a record number of handsets, up 47 percent to 65.7 million.
The Schaumburg, Ill.-based company also said it gained market share in the quarter, growing its take of the global market to 23.3 percent.
Target Was Missed
Motorola also had record sales for the full year, with 2006 revenue coming in at $42.9 billion, a 22 percent increase.
Nonetheless, CEO Ed Zander acknowledged that Motorola missed its own profit target as well as those of analysts, with profits down 48 percent from the year before.
The drop in profits is being blamed primarily on price cutting done to keep sales of its phones, especially the once-hot Razr line, robust.
"We are disappointed with our fourth quarter operating earnings performance," Zander said. "However, the company generated strong revenue growth and met or exceeded our goals in many areas during the quarter. I am confident that we remain well positioned for continued growth and success."
He added, "Our business remains solid."
Cuts Equal Savings
To help boost the bottom line, Zander announced Friday that the company plans to cut 3,500 jobs from its global workforce. The cuts represent a 5 percent reduction from the current 70,000 employee workforce.
The reduction would save $400 million over the next two years and leave the company better able to react to changing market conditions, Zander told an analyst meeting in New York.
Few details were given, but the cuts are believed to be aimed at middle management across the company's business lines, which includes home networking equipment sold to cable companies and hardware and solutions marketed to telecom companies, as well as the core handset business.
When coupled with the recent announcement by Sprint Nextel that it would cut 5,000 jobs, the layoffs at Motorola add to more total job cuts at telecom companies than in all of the fourth quarter of 2006, John A. Challenger, CEO at Challenger, Gray & Christmas, told the E-Commerce Times.
In fact, the cuts announced since Jan. 1 equal one-fifth of all the announced layoffs during 2006.
A Volatile Industry
Despite recent consolidation that has created fewer telecom companies, the industry remains volatile, particularly in the wireless arena, Challenger said.
"Cell phones have become a status symbol, so consumers will quickly abandon phones for whatever brand and model is deemed to be the coolest on the market," Challenger said. "These factors are contributing to the wild ups and downs this industry seems to be experiencing of late."
Motorola had announced its earnings and its outlook in advance, which helped take the sting out of the report. Word of the job cuts, meanwhile, helped drive the company's stock higher, with shares up some 3.6 percent in midday trading, to $19.35.
In specific business segments, Motorola said sales in mobile devices were up 19 percent to $7.8 billion, though operating earnings were just about half of the year-ago period and missed internal forecasts due to what it called "an unfavorable geographical and product-tier mix."
The networks and enterprise segment saw sales rise 6 percent to $3 billion, but also saw lower profit levels. Zander highlighted several deals signed by the unit in the quarter, including an eight-year contract to operate and expand Vodafone's next-generation cellular network in Turkey, and record levels of sales to public safety agencies in the United States and abroad.
Razr's Edge
Motorola is suffering from the lack of a killer follow-up to the hugely popular Razr phone, a slim, sleek model that ignited sales for a time. Motorola tried to ignite interest with the Rockr phone, which it co-developed with Apple to include an MP3 player, but the limited capacity to hold music doomed that effort.
More recently, the Krzr was rolled out, but analysts see its high price tag as keeping it from gaining traction, particularly when carriers are still offering steep discounts on the Razr to clear out inventory.
The Q, released last year to target the handheld e-mail market, has won some accolades for design but is running into the BlackBerry's market share dominance and pricing issues of its own.
"Mobile phone makers live and die by their product lineups," independent telecom analyst Jeff Kagan told the E-Commerce Times. He noted that Nokia experienced a similar stumble when it took too long to answer the Razr.
It's Motorola's turn to try and recapture the consumer's imagination, a challenge that grew larger with the recent announcement of the Apple iPhone.
"Now cell phones have to do what we want them to do," Kagan added, "but they also have to take our breath away from a design perspective."
Another part of the Motorola strategy for 2007 will clearly involve deriving value from recent acquisitions, including the purchase of Good Technology, a maker of push e-mail, and Symbol Technologies, which makes RFID and other technology used primarily in large business settings.