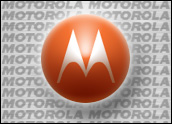 Motorola Mobility CEO Sanjay Jha provided more details about his company's new tablet, the Xoom, in a speech Thursday at the Mobile World Congress in Barcelona, Spain. Jha confirmed the Xoom's price will be US$799 when it launches on Verizon Wireless, and the WiFi version will be $600, according to press reports.
Jha also reportedly let it slip that a new service called "Google Music" will be included in Android Honeycomb, which launches with the Motorola Xoom. Honeycomb is an optimized version of Google's Android smartphone OS designed for tablets.
Little is known about Google Music; it could be an iTunes competitor or a tool to deliver music to smartphones and tablets.
Jha did not say when the Xoom would launch, but it is expected to ship later this month. It will sport a 10.1-inch 1280 x 800 resolution multitouch screen, Flash support, 720p video recording, and a dual-core processor.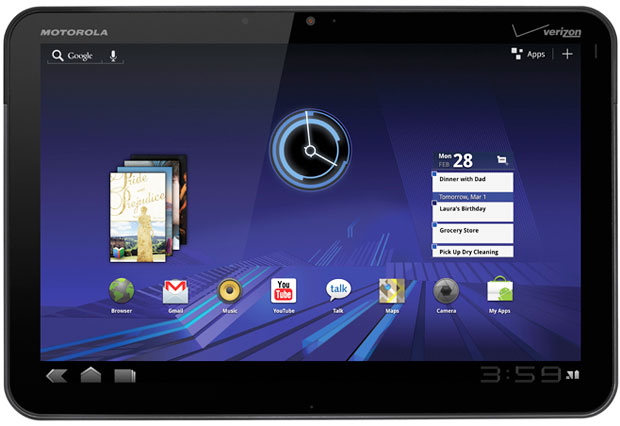 Motorola Xoom
Motorola was unable to provide the E-Commerce Times with additional information by press time.
Entering the Tablet Fray
Motorola needs to find an incentive for customers to choose the Xoom over the iPad, and its price point has raised some eyebrows.
"Pricing a product in the hyper-competitive mobile market requires a delicate balance of many factors," Azita Arvani, principal of the Arvani Group, told the E-Commerce Times. "So, it is not easy. However, if you are trying to gain market share from the tablet leader, you'd want to be more aggressive with the pricing."
Motorola hopes getting a jump on Apple with 4G LTE compatibility will justify the Xoom's price tag. Apple's next iPad will be 4G LTE compatible, but it will not be released until later in the year.
"Motorola is charging extra for a Xoom future feature — upgrade to 4G LTE — when compared to iPad," said Arvani. "That kind of pricing is not optimized for gaining market share, but rather for extracting highest revenue per unit. And it can backfire."
As Motorola enters the booming tablet market, the company is banking heavily on Google's Android Honeycomb OS, but it may be putting too many eggs in one basket.
"Motorola faces gusty competitive headwinds as it enters the tablet market," Arvani said. "The upcoming Xoom tablet relies completely on Google's Android for its software and does not have any Motorola software or services differentiation."
When other Honeycomb tablets appear, Motorola will have to find a new edge.
"Having Android 3.0 features and the Google Music service are good, but several other device vendors have already announced tablets with Android 3.0 in similar form factor," noted Arvani. "Creating a differentiation in software and services is something that Motorola must diligently work on."
One-Upping the iPad
Pricing aside, Motorola could challenge Apple with its tablet technology.
"Having dabbled with many different Android devices from different OEMs, I have found that Motorola has been developing some of the best quality Android devices out there," said Michael Morgan, senior analyst, mobile devices, for ABI Research.
"I am hoping that this ethos is continued in their tablet devices," he told the E-Commerce Times. To compete against the iPad, the Xoom will have to be superior in technology specs and equal in pricing. With the WiFi version, I believe they have accomplished this."
Motorola's gamble is that the Xoom can stand on its own based on the quality of its technology instead of undercutting the iPad on price.
"I have seen many numbers that state that consumers would go after an Android tablet because they expect that it would be cheaper than the iPad," said Morgan. "Motorola seems to be taking the stance that an Android tablet does not have to be cheaper — it needs to be better."
So far, tablets considered competitive with the iPad still linger in the high-price range, which limits their potential user base.
"Much of my research has shown that for consumers, a price of $250 is where mass market adoption begins," said Morgan. "Apple and Xoom appear to be keeping their tablets in the premium category, and both will likely maintain healthy margins on their products. I would say that the Xoom is a more direct competitor than Samsung's tablet products."
Challenges for Motorola
A large part of Motorola's challenge may rest in its marketing of the Xoom. It needs to impress with a quality and technology stamp.
"It will be important for Motorola to establish its brand over the Android ecosystem, and hopefully convey to consumers that they are about premium quality Android devices," said Morgan.
Switching to a lower-price approach would be a stretch, given the cost of advanced tablet components.
"In terms of matching Apple on device costs, it will be very difficul,t due to Apple's superior scale and access to components," said Morgan. "Keeping costs down — at least equal if not better than iPad prices — while delivering superior technology will be absolutely critical for Motorola."
The volley between Apple and Google may push the company to deliver more.
"This battle of mobile ecosystems between Apple and Google — where one launches a service and then the other offers its own version — is starting to remind me of the eternal back-and-forth between Coke and Pepsi," said Morgan. "I think that as this evolves, Apple and Google will need each other the way Coke needs Pepsi."
There's plenty of room for improvement both in terms of content and Internet accessibility — whether via a 3G or 4G cellular network or WiFi.
"While I strongly believe that cloud solutions will eventually become the panacea for the new multi-device world, it still faces some growing pains related to connectivity," said Morgan. "I believe that Google still has a long way to go in terms of accruing a mass of content — not user- generated content, but licensed content — that will give it the needed critical mass."