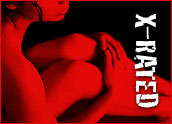 The industry group representing major wireless telecommunications carriers is working on a ratings system for content, a move seen by some as a sign that those companies are preparing for widespread distribution of pornography and adult content to cell phones.
With more handsets now equipped with high-resolution color screens and even video playback technology, most observers say it is only a matter of time before U.S. consumers begin using their mobile phones to download or view pornography in large numbers.
Big Business
Cell-phone porn is already a US$100 million a year business in Europe, according to estimates from the Yankee Group, and all the ingredients are in place for an even larger market in the U.S. For instance, consumers are increasingly comfortable buying content for their phones, with ringtone sales alone worth more than $450 million this year.
Yankee estimates that by 2009, U.S. sales of pornography to cell phones will be close to $200 million. But the market could grow even faster if major carriers, which to date have refused to make adult content available on their menus of mobile services, find a way to safely and securely make such content available.
The ratings system being discussed by CITA, the wireless communications industry, would mimic the system used to rate movies. CTIA has reportedly met with at least one group that lobbies for family friendly content to discuss the system.
Piece of the Action
Major mobile carriers may be somewhat reluctant to embrace cell-phone porn, for obvious reasons of potential public backlash.
But they are also constantly searching for ways to boost the amount of revenue that each subscriber produces each month, constantly expanding menus to include ring tones, downloadable songs, interactive games, video playback, instant messaging, news headlines and other services.
The one thing mobile carriers won't want, said telecom analyst Jeff Kagan, is for such content, including that available on the mobile Web, to be downloaded by their users without them being in the loop.
In other words, carriers may recognize that this behavior will take place anyway and position themselves to be middle-men that not only provide access to the content but also bring some level of control by rating the content and ensuring that it is not laden with mobile viruses or other security threats.
"Mobile carriers can say their content is optimized for their network and they can make it easier to access," Kagan said. "In that way they can ensure they don't lose out on a new revenue stream."
Likely Match
Many analysts believe portable devices will become popular devices to access pornography because they are small and easily concealed and are less likely than personal computers to be used by more than one person.
Indeed, no sooner had the PlayStation Portable (PSP) hit the U.S. market earlier this year than major content providers, including Playboy, began rolling out compatible content.
Of course, Web-ready mobile devices can already access the vast cache of pornography available there for free and for a fee, but entrepreneurs are setting out to improve mobile users' adult experiences by creating content designed specifically for mobile viewing.
Firms such as Xobile, which offers two-minute video clips for 44 cents each, are hoping to become known as cell-porn specialists, while adult industry giants such as Vivid Entertainment, are also making special mobile-friendly downloads of their content available.
Meanwhile, the industry is apparently readying for the inevitable uptake of mobile porn and starting to wrestle not only with content-rating but also how to control access by under-age consumers. Many Web sites that carry adult content require only that a user acknowledge he is over 18, while others require a credit card number in addition.
Ovum analyst John Delaney said carriers will want to give their customers options with respect to accessing pornography. He said Vodafone rolled out a service that automatically blocks phones from accessing adult content, a feature that would be popular with parents who buy phones for their youngsters, he noted. Other carriers and handset makers have followed suit and age verification is handled at the point of purchase in Europe, eliminating the need for an online way to prove a user is an adult.