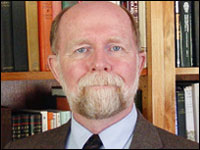 Microsoft's launch of its Windows Azure platform appliance included more than a handful of significant partners. On the end user side, eBay said it will use the Azure platform appliance to manage and deliver customer services for its signature auction site. Considering eBay's high profile, requirements and user traffic, the company's implicit endorsement of Windows Azure qualifies as a major endorsement by any measure.
However, Microsoft also announced that Dell, Fujitsu and HP have signed on as infrastructure partners in the Azure effort, and all are actively implementing or planning solutions and professional services based on the new platform appliance. Of these three, Dell's involvement is the most intriguing.
Why so? While Fujitsu and HP stated that they are readying a variety of Azure-based solutions and services for delivery by the end of 2010, Dell Services will immediately begin implementing the Windows Azure platform appliance to host public and private clouds.
Translation: Dell is out of the blocks and running with Azure while its rivals are still sorting out their gym bags.
Nose to the Grindstone
This highlights a couple of issues:
1.the current state of Dell's cloud computing strategy and solutions; and

2.the broadening impact of the company's Perot Systems acquisition.
Dell's cloud efforts tend to be one of the company's best kept secrets. Some vendors' continual cloud pronouncements tend to blend into a vuvuzela-like drone, but Dell has simply gotten down to the hard work of building workable commercial cloud and hyper-scale data center solutions during the past three years.
The result? The company's cloud computing client roster includes 20 of the top 25 most heavily trafficked Internet sites, as well as four of the top global search engines.
In fact, Dell was the first major vendor to launch a business unit specifically focused on the commercial cloud. By doing so, the company's Data Center Solutions (DCS) organization has gained invaluable hands-on expertise about the specialized needs of organizations leveraging cloud technologies for applications including hosting, HPC, Web 2.0, gaming, energy social networking and SaaS. That point likely influenced Microsoft's 2008 decision to choose Dell as a primary infrastructure partner in developing the Azure platform.
Long Head Start
This new announcement also illustrates a substantial benefit Dell gained from its acquisition of Perot Systems last November. Along with being the leading vendor of healthcare-related IT services (a position that Dell now enjoys) Perot was a longtime player in the hosted IT services market. That experience, combined with Perot's sizable hosting-focused data center assets, helped Dell to get a substantial jump on its rivals in leveraging Windows Azure for Platform as a Service (PaaS) offerings.
How long and how well Dell can maintain — or even extend — that advantage are points to consider in the coming months. The "Infrastructure to Applications" strategic partnership launched by HP and Microsoft in January found the pair extolling their respective Windows Azure and Converged Infrastructure platforms as the key to a mutual future in the cloud. As a result, HP will likely work hard to become more competitive in this still emerging market.
Dell's initial lead in Windows Azure-based PaaS may seem surmountable to some. However, the way the company achieved its cloud success — through hard work, experience and acquiring critical strategic assets — should make Dell harder to catch, let alone beat, than HP and others hope or assume.
---
E-Commerce Times columnist
Charles King
is principal analyst for
Pund-IT
, an IT industry consultancy that emphasizes understanding technology and product evolution, and interpreting the effects these changes will have on business customers and the greater IT marketplace.