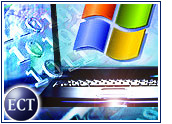 Microsoft may have thought it could make software upgrades easier for customers — and secure a steady revenue stream — by mandating an automatic upgrade plan for applications and operating system software, but the company should rethink its strategy, analysts said.
Instead of reaping greater revenue, it seems that the software giant has granted itself a license to fail, or at least sour its relationship with customers.
"The ill will generated with the customer is going to take a long time to dissipate," Julie Gira, vice president and research fellow at Giga Information Group, told the E-Commerce Times.
Since Microsoft announced its intentions about a year ago, its "Software Assurance" program has not generated the enthusiasm that the company had envisioned. The software giant has failed to lure customers, despite offering discounts and other draws. In fact, less than one-third of Microsoft's clients have committed to the program so far.
"Thirty percent of customers said they are not going to do it and [instead will] adopt a wait-and-see attitude," said Gira.
Advance Commitment
Microsoft's new subscription-based plan requires an advance commitment to buy upgrades. The program is geared toward companies that plan to upgrade their desktop or server software sometime in the next three to four years. Customers must sign up by July 21, 2002.
Microsoft claims that the program will let customers stay on top of upgrades and ahead of competitors. Under the terms of the plan, customers are asked to pay an annual fee for application and operating system upgrades. In return for their commitment, they will receive reduced rates on product support agreements.
The license and maintenance model is not a new one, Gira said, noting that IBM and other large companies have been using a similar approach for 30 years. She added that there are some deep discounts to be had. A Canadian bank will save $15 million under the program, while another Giga customer will save $4.7 million and a large retailer will see $1.2 million in savings.
Besides, Microsoft's licensing program needed revamping, according to Gira. "Frankly, it was a mess," she noted. "So it's not so much what they did but the way they did it."
Economic Blinders
Ultimately, the new licensing program was implemented to ensure that Microsoft's revenue stream will remain stable. "That's really what it's all about," said Gira. "It will smooth out the peaks and valleys. Wall Street likes recurring revenue."
But it appears that Microsoft did not consider the financial plight of its customers in the current economy.
Many companies have implemented drastic cost-cutting measures, including layoffs, and are hesitant to commit to increased spending at this point in time. In addition, Microsoft did not give companies much time to fit the changes into their fiscal schedules.
"The timing and the deadlines [were unreasonable]. You have to give companies more than six months," Gira said, noting that Microsoft had to extend its original deadline but still did not give enterprises enough time to approve and adopt the program.
Control at Issue
According to a Gartner report, enterprises also may be skeptical that the program will give Microsoft too much control and will not fit their specific needs. The report noted that enterprises often enter into agreements and then realize a year later that although a given pact does not fit current circumstances, it cannot be modified. Indeed, Microsoft will be in the driver's seat once existing licenses are eliminated.
In addition, many businesses may feel that Microsoft has attempted to force them into a corner.
"I don't think it's surprising to see [that] these people [are] reluctant," Michael Silver, vice president and research director at Gartner, told the E-Commerce Times. "I think enterprises are feeling pressured by Microsoft to sign up, and many don't want to. They feel like they're getting pushed into it."
Companies that do not sign up by the July deadline will be unable to renew contracts with Microsoft at a lower rate, so they could encounter trouble when upgrade time arrives. Some companies may find that they cannot even buy an upgrade; instead, they will have to shell out cash for a new product.
Indecision, Not Defection
Gira said it is "disturbing that 33 to 34 percent [of customers] indicate that they are undecided." She added that companies could end up losing millions of dollars if they make the wrong decision. But with the deadline approaching fast, they should make their choice, she explained.
While some analysts have predicted that many Microsoft customers will turn to Sunfire or Linux, Gira said mass defections will not occur. Out of a thousand companies that she has spoken with lately, "not one has ripped out [Microsoft] and gone to Sun. That's just not how business is done."
She added that the reaction to the Software Assurance program has been mostly "emotional." Gira said she believes that Microsoft will not significantly modify the program to assuage users.
However, a Meta Group analyst told the E-Commerce Times, "I'm not so sure Microsoft will be able to make it stick. We believe [that] in some way or fashion, Microsoft will end up addressing the low turnout."