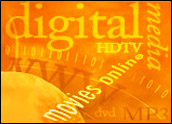 Microsoft's chairman and chief software architect Bill Gates tomorrow will officially launch the latest version of Windows XP Media Center Edition 2005 operating system, complete with extensions that play or record video, music and other media.
The update to Windows XP Professional will offer users an all-in-one system designed to take the place of a DVD player, digital VCR, stereo and TV.
Microsoft's first attempt to go Hollywood with its Media Center in 2002 was met with customer complaints of poor image quality. But analysts expect the new version, code-named Symphony, to boast better picture quality with chips specially designed for TV. Symphony also has a remote control and support for two TV tuners so users can record one program while watching another.
Second Technology
"Media Center's success comes down to three issues," IDC Vice President Roger Kay told the E-Commerce Times. "How pleasing the experience is, the ecosystem of partners and their ability to work together smoothly, and the price."
Media Center Extender, a new technology that Gates originally discussed in January, is also expected to be announced tomorrow. The program can transfer content from a Media Center PC to a TV or other display anywhere in the home.
"Consumers are telling us that they don't want to be tied to the room where their PC lives to look at their digital pictures or view a program recorded on their Media Center PC," said Joe Belfiore, a general manager in the Windows eHome Division at Microsoft.
"With industry partners, we are meeting this demand by developing innovative products that give consumers the freedom to enjoy their digital entertainment experiences anywhere in the home."
Ecosystem in Place
Those industry partners include Alienware, Dell, Gateway, HP, Samsung Electronics, Tatung and Wistron Corp.
"Today's consumers want flexibility, convenience and personalization of content," said Louis Burns, Intel vice president and general manager of the Desktop Platforms Group. "They want to be able to download content, making their choices from a boundless online library and want to play back that content on a myriad of devices from MP3 players to TVs and PCs and everything in between."
Kay said Microsoft has the ecosystem in place to compete with Apple's music solution and TiVo's video solution. The only other competition is the traditional home entertainment center stack. Of course, that's pretty significant competition.
"Microsoft's timing is good with the upcoming holiday season," Kay said. "If they can get the prices in line fairly quickly, then it could stimulate mass market adoption."