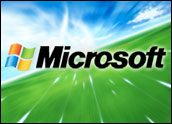 Microsoft will open a software development center in Canada by the end of the year, a move that will enable the software giant to hire more foreign workers without running up against the limitations of U.S. immigration law.
The center will be located in Vancouver, British Columbia, less than three hours away from Microsoft's headquarters in Redmond, Wash.
The company is expected to hire about 200 people for the center at first, with significant room for expansion. Microsoft already employs about 900 people across Canada, but most are involved in sales and support functions.
While the new center will let Microsoft tap into local talent in the city of Vancouver to help develop new software products, it will also offer the added benefit of allowing it "to continue to recruit and retain highly skilled people affected by the immigration issues in the U.S.," the company said.
Microsoft cofounder and Chairman Bill Gates has been among the most outspoken critics of the current limits on foreign workers who can enter the country. Gates has repeatedly pressed lawmakers to raise the cap on the number of so-called H-1B visas, which are given out to "highly skilled" workers.
A bill that would have raised the current cap of 65,000 visas each year — part of a sweeping immigration reform measure — failed to gain enough votes to stay alive in the U.S. Senate last week, dashing hopes that more workers would be let into the U.S. in the near term.
Brain Drain
With the Canadian site, Microsoft would be able to hire software engineers and other technology talent from places such as India, Pakistan, Russia and China without putting a dent in the allotment of visas it can use to employ people at its headquarters. Canadian immigration law contains no limits on how many foreign workers can enter the country and the path to citizenship is generally seen as easier than in the U.S.
"Microsoft is a global company, and our greatest asset is smart, talented, highly skilled people," said S. Somasegar, corporate vice president of the developer division at the software giant. "Our goal as a company is to attract the next generation of leading software developers from all parts of the world, and this center will be a beacon for some of that talent," he said.
At home in the U.S., Microsoft is fighting with rivals such as Google as well as a growing number of software-related startups for the most qualified software engineers. Always in demand, such skilled workers have become scarce, and the annual quota of visas that allow non-resident workers to stay in the U.S. to work is rapidly exhausted.
While the Microsoft move appears to be a sound business decision based on more than just immigration, U.S. businesses are clearly being forced to evaluate their options, said Angelo Paparelli, managing partner of immigration law firm Paparelli & Partners and president of the Academy of Business Immigration Lawyers.
"The U.S. is simply becoming inhospitable to immigration by qualified workers," Paparelli told the E-Commerce Times. "What American businesses want from an immigration system is for it to be orderly, predictable and for there to be a reasonable supply of worker visas. I see a wide variety of multinationals based in the U.S. evaluating their options now."
This year's entire allotment of H-1B visas was exhausted on the first day of the federal fiscal year in October. Meanwhile, larger demographic trends, including the looming retirement of the baby boomer generation, are going to further fuel the worker shortage.