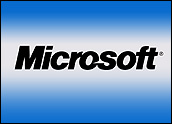 Microsoft reportedly has sold a Utah-based development studio that makes its sports video games, the second time in recent months that the company has sold off a game-development operation, effectively changing the gaming industry landscape.
The studio, known as Indie Built, was sold for an undisclosed sum to Take-Two Interactive Software, the New York-based game developer and publisher of controversial titles such as "Grand Theft Auto: San Andreas," according to a report Saturday in the Seattle Post-Intelligencer.
Rockstar Games-Microsoft Coordination
Among the titles Take-Two will acquire in the deal are golfing, snowboarding and tennis video games such as "Links," "Amped" and "TopSpin."
Neither Microsoft nor Take-Two returned calls seeking comment.
The announcement comes on the heals of last week's news that Rockstar Games, the publishing label of Take-Two, is making its blockbuster hit "Grand Theft Auto: San Andreas" available for Microsoft's Xbox video game system next summer.
The sale of Indie Built is Microsoft's second such move in recent months. Last August, the company closed its Redmond, Washington-based development studio that made XSN-branded team sports games for its Xbox.
Rob Enderle, principal of the Enderle Group, told the E-Commerce Times that these moves indicate that Microsoft is managing game properties much more dynamically than it initially did when it launched Xbox.
Console Business
"I don't think Microsoft feels it needs to be in the games business as much as in the tools and console business," Enderle said. "So now that the game properties are up and running and the company has validated the market, Microsoft seems much more comfortable with regard to spinning out the games."
Microsoft's recent moves certainly change the landscape of the gaming industry and analysts said anytime you change the landscape, it makes an impact. So how will Microsoft's shedding of sports titles affect the market?
Enderle says it is good news for the competition: "Other vendors will probably be more comfortable if they are not competing with the same company that's supplying them with tools and platforms."