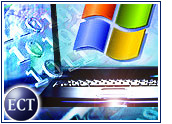 Microsoft has revealed portions of its Windows source code to a dozen foreign governments as part of its Government Security Program Initiative, Microsoft (Nasdaq: MSFT) spokesperson Alex Mercer told the E-Commerce Times.
The initiative, which was first announced in January, allows controlled access to the code so that foreign governments and organizations may tailor it to fit their specific security needs. It is a vital step for the software giant, because the open source Linux operating system has been making significant inroads into the government sector.
"In talking with government customers, we've been told that this is a key capability that they need, and we responded," Microsoft's chief technology officer said back in January. "At Microsoft, we view governments who utilize our software as trusted partners."
A Dozen and Growing
Mercer said Microsoft is about to sign up three more governments to its source-code sharing initiative and is in talks with more than 35 additional governments and organizations around the world. She said she expects to see the program expand even more over the course of the next year.
"Certainly, this program grows great relationships with governments, and it is important to us to implement it well and respond to feedback from our government partners on security matters," Mercer said.
Entities already associated with the program include NATO, Austria, China, Finland, Norway, Russia, Taiwan, Turkey and the United Kingdom.
Viewing Rights and Provisions
According to Mercer, Microsoft is providing its foreign partners with viewing rights to the Windows source code, technical information and the ability to collaborate with Microsoft technicians. The goal is to ensure participants are better able to design, build, deploy and maintain Windows systems that are more responsive to their security requirements.
This "holistic security program" provides for mutual feedback that promotes experimentation with different security features and that tailors the OS to the goals of each government or organization involved, she explained.
Government Motivators
Forrester analyst Rob Enderle told the E-Commerce Times that the open-source initiatives recently implemented by many countries might hinder sales of proprietary products like Microsoft's — unless those products also provide access to the source code.
He noted that a downward spiral often can be the result when governments refuse to buy a particular product.
"When they say no, a lot of [other] folks tend to say no as well," he said.
Enderle went on to say that even if it were not facing government policies on software code openness, Microsoft likely still would have felt compelled to establish its Government Security Program.
"It was an effective move by the open source communityto convince people that the only way to trust code is to see it," Enderle said. "Most governments don't have the time or resources really to look at much, if any, of it, but it offers a level of comfort they wouldn't have otherwise."