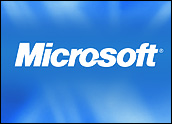 Social networking firm Facebook may sell a partial ownership stake to Microsoft as it moves to beef up its value and move toward a possible IPO (initial public offering), according to reports.
After being linked to Yahoo in persistent acquisition rumors — Facebook founder Mark Zuckerberg reportedly turned down an offer of close to US$1 billion from the Web portal — Facebook may instead have found another deep-pocketed partner, with a report in the Wall Street Journal saying Microsoft is in talks about buying a 5 percent ownership stake.
The negotiations are aimed at having Microsoft invest somewhere between $300 million and $500 million in the firm in return for the 5 percent stake, the newspaper reported. That would put the value of the networking site, which attracts an older and more business-focused audience than the youth-oriented MySpace, at somewhere around $10 billion.
Hot Internet Real Estate
If the deal is consummated, and the report suggests the talks remain preliminary, Microsoft would own a stake in one of the hottest pieces of real estate on the Internet today and solidify a relationship under which it serves display ads to the social network under a contract that expires in 2011.
While it ranks as the 16th most visited Web site in the world, with 69.3 million unique visitors in August, according to comScore — compared to 561 million for Google's properties — Facebook has an extremely loyal user base who visit the site frequently, making it valuable to advertisers who are just beginning to market on the site. Facebook has also recently moved to morph into a platform, inviting developers to create applications that work with it.
Neither Microsoft nor Facebook responded to requests for comment on reports. Word of the talks fueled speculation that Google may enter the bidding in the hopes of supplanting Microsoft or at least driving up the price its rival would pay.
Planning Ahead
Facebook is said to be seeking up to $500 million in cash to build a war chest it could use for acquisitions and marketing and to expand its current 300-employee headcount. The money would presumably get Facebook into a position to stage an IPO some time in the future.
Founded by Zuckerberg as a way for college students to network, the site has grown to 40 million active members worldwide — it has added 9 million members in the past year — including millions of professionals who use the site for professional networking.
The move to a platform approach has multiplied the ways users can interact with the network, with some 4,000 plug-in applications already available and developers around the world working on more, including those designed to help monetize the site.
Skepticism about the potential valuation for Facebook — up to five times what Google paid for YouTube — may overlook some factors, Forrester Research analyst Charlene Li told the E-Commerce Times.
Facebook has also successfully grown beyond its onetime core of college students not only by attracting members outside that demographic but by adding applications and features that those new users find useful and a flood of new apps is on the way. "Every developer worth his or her salt is working on a Facebook application," Li said.
Microsoft is a logical partner because the two already work together and because Microsoft has mastered the third-party developer relationship, using it to help create a universe of applications that work on its Windows platform.
For its part, Microsoft would gain a stake in "one of the hottest companies out there," Li said, while potentially limiting the opportunities of its main Internet rivals to cash in on Facebook's growth, since an investment of that size would likely come with some degree of exclusivity for providing ads to the network.
Portals to Profits?
In a way, social networking sites are replacing the traditional Web portal — such as Yahoo and MSN — Sterling Market Intelligence Principal Analyst Greg Sterling told the E-Commerce Times.
Users spend considerable time interacting with the site, checking on their own networks and searching for new friends and colleagues as well as sharing photos and swapping job leads. The site now bills itself as a "social utility," he noted.
"Facebook and MySpace have both become self-contained destinations that offer users a lot of opportunities for exploration and keep them coming back frequently," Sterling said.
Facebook has not disclosed its financial performance, but is believed to be only modestly profitable. Still, for Microsoft, the chance to target ads at the firm's registered users, many of whom willingly provide the site with a bevy of personal information, could be a significant boost in its race with Google and provide fertile ground for advertisers who are coming to Microsoft through its recent acquisition of interactive marketing firm aQuantive.