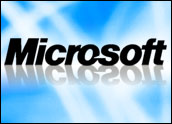 Hoping to turn its reach across various digital platforms into a competitive advantage in its battle with Google, Microsoft said Monday it would launch a cross-platform advertising solution to give marketers access to advertising slots on Xbox video games, Web-enabled mobile phones and personal digital assistants, as well as traditional Web advertising placements.
Microsoft Digital Advertising Solutions is being launched during the Advertising Week 2006 industry confab in New York City.
Covering All the Bases
Microsoft said the platform would give advertisers access to more than 465 million consumers each month, including those on the MSN network, those who visit its Windows Live Web services sites and those who play interactive games on Xbox Live.
The digital reach of the solution includes users of Microsoft's local search and visitors to partner sites such as Facebook, the social networking site with whom Microsoft recently signed a deal to deliver ad content.
"As today's consumers spend more and more time online across various digital devices like mobile phones and video games, advertisers are finding they can no longer reach their entire target audience by advertising on a single medium," said Joanne Bradford, Microsoft's corporate vice president of global sales and marketing and chief media revenue officer.
"Microsoft is uniquely positioned because of our extensive global audience, high level of consumer engagement, and engaging ad opportunities across Microsoft's platform to connect advertisers with a million different audiences of once," she added.
"We're addressing the reality of media fragmentation and enabling advertisers to get back to what they do best: creating engaging and creative ads," Bradford concluded.
Targeting the Targets
The converged platform leverages significant recent investments Microsoft has made to enhance its ability to deliver advertising solutions, including investments in small firms such as in-game advertiser Massive Inc.
Microsoft has pledged it would beat Google at its own game by offering advertisers the chance to better target consumers with ads that can be tailored and delivered based on a range of demographic information Microsoft collects from users and constantly analyzes in real-time.
In recent months, it has launched AdCenter, its answer to Google's hugely popular self-service keyword advertising platform, and revamped its search engine under the name "Live Search." In terms of Web search alone, Microsoft is a distant third behind Yahoo and Google, with only about 10 percent of the total market.
However, its reach into other digital areas is significant, with its Windows Mobile platform gaining traction among PDA and smart-phone users, and its Xbox franchise offering a way to reach a younger consumer, to whom advertisers are eager to deliver their messages.
While details on the platform were due later in the week, Microsoft shares climbed more than 1 percent in midday trading Monday to US$26.93.
Coming Together
Microsoft and Google are increasingly finding themselves on each other's turf as they both seek new growth markets. Google has begun to roll out Web-based software services that are meant to replace some of Microsoft's core products, while Microsoft has made it clear it will invest billions of dollars in a long-term plan to catch up with Google in search and search advertising.
Microsoft wants to lay the foundation of a future in which advertising revenues are significant enough to help replace revenue lost from moving software onto the Web, Gartner analyst David Smith said.
"Microsoft has preached the long view, talking about a five-year period over which it will make gains on Google," Smith noted.
Getting advertisers to start thinking today about what that future advertising landscape will look like is a key part of a longer-term strategy. "This is Microsoft's effort to control the conversation a bit and have a chance to lay out its vision early in the game," Smith added.
The promise of the multi-pronged platform is still somewhat theoretical, especially since, in terms of overall ad spending, some segments, including mobile advertising and in-game advertising, are still "peanuts" compared to the spending on search advertising, claimed JupiterResearch analyst David Card.
How far Microsoft goes with making its software available online could also be a key factor in the Digital Advertising platform's success, Card added. Microsoft is likely considering making more of its packaged productivity software available as a Web service.
In fact, Microsoft acknowledged in its announcement that some parts of its platform — such as Xbox advertising — will take longer to come into the fold than others, suggesting it too is still working out how best to leverage the platform's various properties.