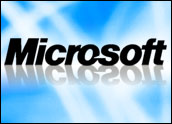 Microsoft is testing a service that would enable people to place classified ads and store a host of other information, a service that would follow in the footsteps of Google Base and underscores how online classifieds and related forms of Web-based information organization are rapidly emerging as the next big Internet battle front.
Microsoft confirmed that it has been developing the system since early this year, has been testing it for a couple of weeks and has given it the code name Fremont. No specific public launch date has been set, the company said.
The Battle Rages On
The software giant indicated that the service would be similar to the recently launched Google Base in that it will enable users to input a range of data for storage on Microsoft servers, where it will become searchable across a range of platforms.
Microsoft indicated its service would include some added features, such as close integration with its social networking and communications tools, including MSN Messenger and the MSN Spaces blog network.
The move came as no surprise to those watching the online classifieds space evolve and mature rapidly. While Craigslist continues to lead the space, the arrival of Google, which launched the beta version of Google Base earlier this month, and Microsoft, underscores how much growth remains to be realized in the space, analysts said.
Microsoft believes it can enhance the person-to-person commerce marketplace by connecting it to a social network, which could give users more confidence that the people they are buying from, selling to or trading with are trustworthy.
Playing Catch Up?
Whatever the angle, it's easy to see why search engines and others are moving into position to be players in the classified space.
Kelsey Group Managing Editor Greg Sterling noted that the newspaper classifieds space was a US$16.6 billion market in 2004, offering a potentially huge pool of revenue that could be divided among numerous online companies. Jupiter Research estimates that about $2.6 billion will be spent in online classified this year, a number that will nearly double in the next five years.
"What's going to happen to that revenue as more consumers shop for cars, jobs and real estate online?" Sterling asked.
While Google has said it is not targeting classified ads, analysts say Google Base can be used for that purpose and a host of related services. Microsoft's offering is expected to more closely mimic Craigslist, with specific categories that listings will fall into. Google Base, by contrast, is meant to be more of an open database with information from it fed to various search venues.
All of the various approaches — including what is likely to be an expanded push from Craigslist to keep its leadership position, especially with eBay owning a stake in the company — will vie for users eyeballs and listings with newspaper companies recognizing the benefits of linking online and print classifieds in greater numbers as well as entrenched vertical companies such as Monster.com in the jobs space.
More to Come
Forrester analyst Charlene Li said the idea of linking the classifieds database with social networking and community-based features could help differentiate the Microsoft offering.
Many analysts also expect Yahoo to hatch a similar service before long and Li noted that many portal users are already conditioned to publish information — from blogs to digital photo albums — to their portals.
"Google Base and other projects seek to extend that to anything that users might want to be searchable," Li said.
Michael Arrington, author of the TechCrunch blog said the service could go live as part of the Microsoft Live.com online family of Web services and software in a matter of weeks.
Arrington, who wrote that he saw a demo version of Fremont — the name is likely to change, he said — described it as "very cool" and said it will "definitely shake things up."