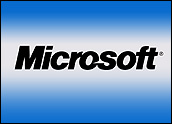 Microsoft said Windows Server and XP upgrades, including 64-bit versions of its most popular software platform that it planned to have available this fall, won't be ready until early next year.
Promised 64-bit versions of Windows Server and Windows XP and the Windows Server 2003 Service Pack 1, which includes a number of security enhancements, will now be available during the first half of 2005, Microsoft said.
The delay of the 64-bit upgrades could have significant ripple effects.
Microprocessor maker AMD has made 64-bit chips a centerpiece of its strategy to compete with rival Intel in the desktop space and recently rolled out a line of mobile chips aimed at appealing to users who want to be at the cutting edge of the 64-bit revolutions.
The delays could also give open-source rivals of Microsoft a chance to plant a flag in the 64-bit server niche. There already are server versions of Linux available that make use of 64-bit hardware.
Microsoft did release one upgrade on schedule, officially releasing Office 2003 Service Pack 1 (SP1) yesterday. That upgrade includes security enhancements, stronger antispam tools and new feature upgrades for that suite of productivity applications, which includes Outlook and Word.
Bits of Hype?
Microsoft said the delays — the 64-bit version of Windows XP was expected earlier this year — stem from the company's desire to fully test the new features with Windows XP Service Pack 2, which is due out at the end of the month.
That upgrade, coming later than originally anticipated, includes a number of highly anticipated security features. Some analysts have already raised the possibility that SP2 could affect applications running on Microsoft's platform, a situation the software maker is understandably eager to avoid.
Analysts say the trend toward 64-bit processors and software is proceeding slowly, especially on the desktop, with the technology mainly useful now for memory-hogging server uses, such as certain database settings.
'Chink in Microsoft's Armor'
Gordon Haff, senior analyst at Illuminata, said the delay can be viewed as "one more chink in Microsoft's armor as it battles with Linux and other platforms."
Still, Haff told the E-Commerce Times that the postponement of the 64-bit debut is unlikely to cause many defections from Windows, since 64-bit is still far from mainstream.
"Most Opteron hardware is still being used for high-performance computing, and Intel's 64-bit extensions chips are just coming online," Haff added. "So users don't really have the hardware in place today," he explained.
Haff said there is a "chicken-and-egg question" about which needs to come first: more widespread adoption of 64-bit hardware or more applications that make use of the extensions.
"One reason that Opteron, for example, isn't being used more broadly in commercial applications today is that Windows isn't yet available," he added.
Where's the Beef?
Gartner analyst Martin Reynolds told the E-Commerce Times that 64-bit extensions from both Intel and AMD have limited value for the time being.
While Opteron has made a splash, and helped boost AMD sales, Reynolds said it's difficult to determine which part of the demand for AMD's Opteron 64 chips is tied to the technology itself as opposed to the demand being a desire to own the latest AMD offering.
"Enterprises need to be considering how they might make use of 64-bit technology and make decisions accordingly, but it's not something that's going to have a huge impact right away," Reynolds said.