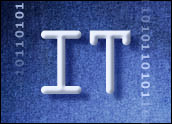 Microsoft's next major upgrade to its popular SQL database server software will be delayed and an incremental beta version released in the meantime, a move that could help keep developers and end customers from straying to competitors while they wait for the real thing.
SQL Server 2005 is now expected to ship sometime next summer, which likely represents at least a slight delay since Microsoft had promised it would be available in the first half of the year.
To hold the interest of key parties, especially developers, Microsoft instead will release the first Community Technical Preview (CTP), or advanced beta release, of the database. The CTP version is being billed as an interim build of the software designed to gain more technical feedback before it presses forward with what will likely be a third beta version early in 2005 before the final version is set in stone.
The first beta version of the program was released last summer, and a more developed iteration was released earlier this year.
A Microsoft spokesman said the measured approach to releasing the new SQL server is part of a larger initiative that the company unveiled at its annual professional developers conference last year. It is designed to give developers a chance to see more products in earlier build stages, enabling them to offer feedback for improvements and to start developing compatible products earlier, which in theory allows them to hit the market in a more timely way.
Remember the Slammer
Microsoft began working on a new version of SQL not long after the SQL Slammer worm racked servers worldwide and caused an outcry from customers and the security community.
Microsoft said that at least part of the blame for the worm and the estimated US$1.2 billion in damages and losses it caused in just a few days lay with network administrators who had failed to patch the known flaw in SQL that the worm exploited.
Still, the worm had a major role in prompting Microsoft's massive internal push to improve the security of its software.
Beyond security concerns, Gartner analyst Tom Eid said too many delays and postponements will be costly for Microsoft in two ways. First, it offers competitors, from Linux vendors to IBM and Oracle, a window of opportunity to pick off some of its customer base.
Second, it might prompt existing Microsoft customers to think twice about paying to stay in Microsoft's ongoing licensing programs such as Upgrade Advantage. Such programs had provided a strong revenue boost for the software giant at one point, but have waned more recently, Eid noted.
"Many customers chose not to renew their Upgrade Advantage agreements, having evaluated the costs more closely, as the releases of the next version of SQL Server and of the Longhorn version of Windows have been pushed out and rescheduled many times," Eid said.
Though Microsoft has tried to steer clear of pinning down solid dates for new releases, speculation is that Longhorn will be significantly delayed and that Microsoft might be considering simplifying the ambitious overhaul of Windows in order to get it to market more quickly.
All Your DataBase
While much of the focus on Microsoft's competition has been on the rise of Linux, Big Blue also has its sights set on controlling more of the database market. IBM released versions of its Stinger database earlier this year designed to be not only Linux and Unix friendly but also to be suitable for development in Windows and .NET environments.
Forrester Research analyst Noel Yuhanna said open source database options are gaining traction in smaller, lower-cost deployments. But larger enterprises are still opting for the brand-name choices, which some feel offer a better assurance of long-term support and upgrades over time.
Short delays won't change that dynamic, but longer time periods between releases might start to open the door for more competitors to peck away at the high-end market, Yuhanna added.