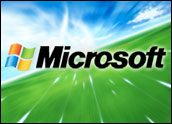 Microsoft has acquired a minority ownership stake in CareerBuilder.com, extending a partnership between the leading U.S. job search site and its MSN portal, Microsoft said.
Redmond will acquire a 4 percent ownership stake in the dot-com as part of an agreement that calls for CareerBuilder to deliver job listings to MSN through 2013.
The two companies will expand their partnership to overseas locations, a potential boost to CareerBuilder's efforts to increase its international presence, the firms said.
Going Global
CareerBuilder has been delivering job search results to MSN since early 2004, and the site credits its alliance with Microsoft with helping to propel it from the third-largest career site by revenue to the top of the industry in the course of two years.
It now hopes to use MSN as a springboard to a greater international presence as well. CareerBuilder has recently acquired local job sites in Sweden and the Netherlands, and has launched sites of its own in the UK, Canada and India.
Microsoft plans to add CareerBuilder content to its own international sites starting later this year.
In the U.S., the job search market may have already reached a critical tipping point, with 2006 revenues from online recruitment coming in at $5 billion and topping print revenues from recruiting and related sources for the first time, according to the Newspaper Association of America. A slew of newspapers have teamed with Monster and other dot-coms to develop co-branded Internet sites as they seek to keep at least some of the revenue moving from their pages to the Web.
Immediate ROI
Microsoft did not disclose the price it paid for the stake in the privately held firm; however, its ownership piece will reduce the holdings of the site's newspaper publisher joint owners, Microsoft stated. After Microsoft comes on board, Tribune — publisher of the Los Angeles Times — will own 40.8 percent, as will Gannett; McClatchy will own 14.4 percent.
Microsoft will see some of its investment flow back immediately, with CareerBuilder committed to paying MSN up to US$443 million over the next seven years as part of the agreement. The exact amount of those payments will depend on the "quality and quantity" of traffic generated by the portal.
The investment indicates that Microsoft sees long-term benefits in its partnership with the site, CareerBuilder CEO Matt Ferguson said. MSN's traffic also will help to propel CareerBuilder to the top of the online job search market, he noted, leapfrogging Monster.com and Yahoo's HotJobs.
The investment comes just a week after Microsoft reportedly was talking with Yahoo about a possible combination or strategic partnership, a signal that Microsoft recognizes it will take bold moves if it wants to compete with search leader Google.
Microsoft shares were trading lower by a few pennies in morning action Thursday to $30.75.
On Top – for Now
Careers and jobs are a "key vertical" for Microsoft, Google and Yahoo, Sterling Market Intelligence analyst Greg Sterling told the E-Commerce Times.
Microsoft recently acquired health information site MedStory to beef up its presence in the health vertical, he noted.
Still, the market is changing so rapidly that market leadership could be fleeting, Sterling continued.
"Even though CareerBuilder is the leading jobs site, Yahoo's newspaper consortium and the persistent Google threat mean that its position is far from stable," he said. "Brand equity can degrade quickly online in the face of competition."
Such a deal may be more in Microsoft's comfort zone than an outright acquisition of a major company, which it has done rarely, in part because the company's culture is unique and any large-scale integration would prove challenging, Enderle Group Principal Analyst Rob Enderle told the E-Commerce Times. In addition, the minority stake and the close partnership with MSN may help keep rivals such as Google from considering buying the site.
Speculation that Microsoft would make a major splash by link up in some way with Yahoo was renewed after Microsoft CEO Steve Ballmer told an audience at a software convention that the software giant has not ruled out breaking tradition by making a major acquisition.
"It would be out of character for Microsoft to do something like that, but they may feel a bold move is needed to answer Google," Enderle said.