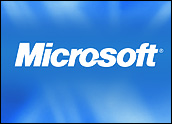 Microsoft rolled out a beta version of Office Live, the first step in what is seen as an important foray for the company into the Web-delivered services and software arena.
The beta version of Office Live is aimed at small businesses and includes tools for building and maintaining Web sites, for backing up and securing data online and for online collaboration and project-tracking.
Later this year, the service will split into three levels. Live Basics will remain free and offer Web hosting, domain names and e-mail accounts. Those services will be supported by advertising.
Live Collaboration, which is free during the beta run but will cost US$29.95 per month when it launches this summer, offers centralized storage and sharing of business data. Live Essentials is a more loaded suite of services that includes a Web site as well as collaboration and storage tools. That service will also cost $29.95 monthly when it goes live.
The suite of services puts Microsoft into direct competition with the likes of Yahoo, Google and others, such as domain registrar GoDaddy, all of which offer build-your-own Web site, e-mail and domain services.
Microsoft said its approach would help "lower the barriers to doing business online by offering small companies a set of Internet-based business services."
"The Internet is crucial to running a successful business today, and companies that don't have at least an online presence risk missing out," said Jeff Raikes, president of the Microsoft Business Division. "Our goal is to make it easy and affordable for small businesses to have a more customizable Internet-based solution."
The free services are seen gaining traction among businesses that may have been considering a Web presence but have not yet made the investment, with millions of small businesses in the U.S. alone likely falling into that category.
Old Services, New Home
While the services are meant to operate independently, Microsoft said customers of its packaged Office suite of applications would find benefits in the form of integration capabilities, such as the ability to post documents online quickly.
Microsoft has offered many of the same services in the past under the bcentral brand, as part of the MSN portal aimed at small businesses. They were seen gaining little traction against Yahoo and others, however, and Microsoft has made it clear that intends to shift service offerings out of MSN to create a content-only property.
The software giant may be trying to slowly build interest in the Live approach, which may require some education before it becomes widely adopted. More important launches, including the establishment of actual Web-based versions of Microsoft's Office and Windows software, will come later and are seen as more significant.
The beta version also gives a glimpse into the future revenue model that Microsoft hopes will take hold. While the full version of Office Live will include some paid subscription versions, users who log into the freeware site are first shown a full-screen advertising.
Shrugging it Off
Gartner analyst David Mitchell Smith said Microsoft may be wise to slowly introduce the monthly services model, which is new to many of its longtime customers.
"Microsoft is facing the challenge of evolving its business model and it's going to take time for that to happen," Smith told the E-Commerce Times. "They need to acclimate their customers, many of whom are smaller businesses" not used to the monthly subscription model that Salesforce.com and others have found traction with recently.
The advertisements are an especially key component of that new business model, said Forrester Research analyst Charlene Li.
"Microsoft's real aim is to build and host a service platform that will be robust enough that other developers will want to use it to deliver their services through it," Li said. She added that moving software users who have been using Office and Windows in packaged versions for 20 years to a hosted service is not going to happen overnight.