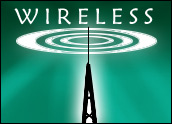 The wireless telecommunications industry is poised to consolidate further, with Metro PCS Communications bidding to acquire Leap Wireless International for about US$5.5 billion in a move that would combine two of the leading low-cost, prepaid carriers in the U.S.
MetroPCS, which is based in Dallas, made an unsolicited bid for Leap, offering 2.75 shares of its own stock for each share of Leap. The per-share price is equivalent to $77.89 per share, MetroPCS said, giving the deal a total value of around $5.5 billion. MetroPCS said it will also take on $2 billion of debt on Leap's balance sheet.
If approved by Leap's board of directors and regulators, the merger would create the largest carrier aimed at serving low-income customers with affordable cell phone services. Both companies focus heavily on prepaid calling services, selling phones loaded with minutes and renewable monthly calling cards.
More Coverage
With Leap, MetroPCS would gain significant coverage in areas where its own network doesn't reach — doubling the company's subscriber base overnight.
MetroPCS announced the bid Tuesday morning, shortly after sending a letter to Leap management outlining the case for a merger.
Leap shares soared on the news, rising nearly 12 percent to $84.17 — well above the bid price, suggesting investors believe a higher offer is a possibility. MetroPCS shares also rose, climbing as much as 5.5 percent to $28.78.
Bidding for Relevance
The deal would create "a fourth national wireless carrier," MetroPCS said.
"We are excited about the prospects this opportunity creates and plan to work diligently to enter into a transaction quickly," noted MetroPCS CEO Roger D. Linquist.
MetroPCS said its shareholders would own about two-thirds of the new company — with Leap shareholders having the remainder — and that "substantial operating synergies" exist to drive down costs and boost profits.
The bid to acquire Leap is the first major strategic move by MetroPCS since it went public last spring, noted telecom analyst Jeff Kagan.
"It is becoming apparent that MetroPCS has its eye on becoming a bigger, national competitor," Kagan told the E-Commerce Times.
The deal also sheds light on the tier of smaller regional and national wireless players in a market dominated by the big three of AT&T, Verizon and Sprint. T-Mobile also has a national footprint but is considered a second-tier player.
"The major mergers may be slowing, but there is still an entire mid market, which will continue to merge for the next few years," he added. "Companies such as Cellular South and MetroPCS seem to be movers in the growing wireless marketplace."
Timing Right?
Leap did not immediately respond to the offer. Convincing the company to bite may take some doing.
"Leap shareholders would be crazy to accept this deal," Soleil Securities Group analyst Todd Rethemeier said in a research note. "If a deal happens, it is likely to be at a much higher price than the current offer."
San Diego-based Leap was spun off from Qualcomm in 1998, and sells prepaid wireless through brands such as Cricket and Jump Mobile, targeting the youth market. The company went bankrupt following the telecom meltdown, re-emerging in 2004.
MetroPCS executives emphasized in a conference call that even though its offer for Leap represented a modest premium over the recent stock price, Leap's shares have actually been trading higher since MetroPCS went public because people assume a merger was in the offing.
Narrowing Gap
The merger underscores the narrowing gap between prepaid and post-paid services. While they were once considered basic services suitable only for young children and those who lacked the credit history or wherewithal to purchase monthly services, prepaid phones now offers services such as text messages and mobile Web access.
Several of the major carriers now offer their own prepaid services and several mobile virtual network operators (MVNOs), such as Virgin Mobile and Boost Mobile, also have a major presence in the space.
MetroPCS may have thought the time was right to strike a deal, Standard & Poor's analyst Todd Rosenbluth told the E-Commerce Times. Leap may be susceptible to slower growth because its customers are exposed to the mortgage-led credit crisis now unfolding, he added. "They have more exposure to those impacts than traditional carriers."
Those concerns may impact growth at Leap, and MetroPCS may also want to boost its growth by grabbing new markets and drive profit with the synergies the deal offers, Rosenbluth noted.