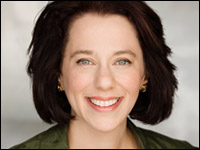 Which marketplace has continued functioning consistently and effectively throughout this downturn? Walk into a room of angel investors and find the answer: Angel investing groups are still going strong throughout this downturn.
Although private equity financing dates back to the Sumerians, the current incarnation really began after World War II. The trend has accelerated since the first whirlwind of dot-com businesses in the 1990s sought private financing, and individuals began to organize angel groups; the lower capital requirements for these software companies enabled individual investors to participate reasonably.
A healthy ecosystem developed: Angels fund young companies with reasonable chances of success and eventually funnel them to larger venture capital firms at the appropriate time.
Angel groups consist primarily of retired senior management from large organizations, service providers such as accountants and lawyers, and serial entrepreneurs. Members meet financial thresholds defined by the Securities and Exchange Commission to qualify as accredited investors (guidelines are currently US$200,000 annual income or $1,000,000 net worth).
These guidelines are intended to protect "widows and orphans" from investing in high-risk new companies. Angel groups review business plans, mentoring entrepreneurs during the funding process and efficiently deploying capital throughout the private sector.
More Efficient Job Creation
How effectively does this mechanism put capital into entrepreneurs' hands? The Center for Venture Research at the University of New Hampshire reported that in 2009, investments totaled almost $18 billion in over 57,225 companies. Amazingly, the number of funded companies is virtually unchanged since 2007, when $26 billion went into 57,120 companies.
It appears that the same number of companies is funded annually but at lower levels. There are several reasons for this: The 2009 crop could be newer companies requiring smaller cash infusions as the laggards of years past close shop, or these could represent follow-on funding rounds for existing portfolio companies to stay afloat.
More importantly, do these companies create jobs? The Center for Venture Research further reports that in 2007, 3.3 jobs were created per angel investment in 2007. This number has increased to 4.4 jobs per angel investment in 2009, representing approximately 5 percent of new jobs in 2009. Despite the tighter cash market, angel portfolio companies are creating jobs more efficiently than the 2009 Recovery Act.
In March, Sen. Christopher Dodd released the "Restoring American Financial Stability Act of 2010." While the bill mostly focuses on the role of the Consumer Financial Protection Agency, a small portion proposes restricting angel investing by 1) imposing higher financial requirements to qualify as an accredited investor; and 2) creating more stringent reporting requirements on companies receiving angel funding.
An Economic Sleeping Pill
These restrictions would sharply restrict the membership of these organizations; the San Jose Business Journal reports that the number of accredited investors would drop by 77 percent. New mandatory 120-day delays in receiving capital would further hamper promising young companies.
This is absolutely counterintuitive and works against any desired stimulation, serving as an economic soporific. This bill would efficiently remove capital from an environment already starved for liquidity.
Angel investments are not the problem. The angel marketplace has already self-corrected for the economic cycle by reducing valuations on startups and forcing portfolio companies to make do with less. Evidently, the system still works if the number of funded companies has not changed much, and the process serves as an even stronger engine of job creation.
This is the last place we need added regulation to restrict the pool of capital and delay its deployment. Congress should focus on generating a return from its existing investments in the auto and banking industries, leaving the angel investing and startup world alone.
---
Andrea Belz
is the principal of
Belz Consulting
, a consultancy focusing on technology commercialization. Belz specializes in management consulting for the technology and entertainment industries, providing both strategic planning services and operational management. She can be reached at andrea-at-belzconsulting-dot-com.