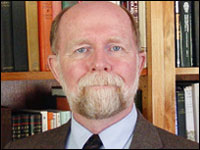 Recent IT industry events have created a field day for those who think the news tend to come in "threes":
During a 5-plus hours long event highlighting the conclusion of its Sun Microsystems deal, Oracle discussed plans for the company's hardware division and said it would continue investing in Sun's Sparc- and X64-based systems and storage hardware. The company provided a Sparc road map and said it was planning upgrades for systems based on both the Sparc T series (now made by Oracle) and the Sparc64 chips made by Sun partner Fujitsu.

However, there was no discussion of the status of UltraSparc-RK "Rock" processors and related "Supernova" systems, which are rumored to have been discontinued. Oracle copresident Charles Phillips commented extensively on the company's plans to build integrated systems/appliances for online transaction processing (OLTP) and other Oracle database-intensive business applications. Only general guidance was offered regarding the availability of these new solutions.

Intel introduced the Itanium processor 9300 series (codenamed "Tukwila"), which the company said delivers more than double the performance of its predecessor, boosts scalability, and adds reliability features to the platform. The new chip boasts twice as many cores (four versus two) as its predecessor and eight threads per processor, plus significantly improved cache, interconnect bandwidth, memory bandwidth and memory capacity.

Intel discussed plans for "at least" two more generations of Itanium. "Poulson," (scheduled for delivery in two years) will add an advanced multicore architecture, instruction-level and hyperthreading enhancements, and new reliability features. Future Intel Itanium processors in development will support socket and binary compatibility with 9300-based systems and software. The company expects OEM systems based on the new processors to ship within 90 days.

IBM's Power Systems group launched its next-generation Power7 microprocessor, along with a quartet of business class, enterprise class, high-end and high-performance servers featuring the new chips. According to IBM, Power7 systems can deliver four times the performance, four times the virtualization capabilities and three to four times the energy efficiency of previous generation POWER6+ systems, but will sell for the same price as those solutions.

Power7 processors can now run up to 32 simultaneous tasks — with eight cores and four threads per core. The chips also support more memory and throughput and offer new features, including TurboCore, Intelligent Threads and Active Memory Expansion. These features will make Power7 particularly valuable for demanding enterprise applications, as well as for the basis of workload-optimized IBM solutions like last year's Smart Analytics Systems. In addition, Power7 systems' robust performance and flexibility make them appropriate for increasingly complex Smarter Planet workloads and processes. IBM's new Power7 systems will begin shipping between February 19 and March 16.
While these announcements all focused on their respective vendors' latest/greatest microprocessor architectures (RISC for IBM Power and Sun Sparc, EPIC for Intel's Itanium) for supporting enterprise-class Unix and Linux workloads, what was really going on beneath the surface? In short, the trio offers excellent examples of vendors engaged in customer preservation (Oracle), partner management (Intel) and forward thinking (IBM).
Big Picture
It's important to consider the general state of the Unix market before slicing and dicing the announcements themselves. Once considered a nearly unassailable bastion of enterprise-class business and high-performance computing (only mainframe systems have a higher status), Unix solutions have been under continual pressure from below for the past half decade, due to the expanding capabilities and popularity of servers leveraging x86/64 Intel Xeon and AMD Opteron processors. In fact, x86/64-based systems have essentially eclipsed RISC and EPIC in high-performance computing and supercomputing environments.
The battle is likely to become increasingly fraught with next-gen x86/64 processors, including Intel's Nehalem EX, waiting in the wings. How are Unix vendors responding? Not surprisingly, by emphasizing their platform's already robust RAS (reliability availability, security) features, as well as expanding virtualization and other capabilities that even the best x86 solutions have trouble meeting, let alone surpassing. Such strategies have tended to force Unix solutions into higher and higher market niches, but upwardly ratcheting performance has also allowed vendors to explore, develop and inhabit entirely new commercial opportunities, including workload-optimized systems.
So, what did the announcements say about the status of these vendors? Perhaps more importantly, did any of the three reveal anything appreciably new or unexpected?
Oracle Sparc
So what do these announcements say about the status of these vendors? Perhaps more importantly, did any of the three say anything appreciably new or unexpected? In the case of Oracle/Sun, not much. The marathon webcast was hours longer than other vendors' comparable acquisition events, but painted Oracle's plans for the Sparc server business with a broad brush.
Yes, Oracle will continue selling and developing existing Sparc processors and systems (an issue about which CEO Larry Ellison seemed notably unenthusiastic when the company first announced its plans to buy Sun). Yes, Oracle will develop new Sparc-based solutions, setting its sights on workload-optimized servers/appliances. However, that doesn't show much in the way of imagination or innovation — Oracle has been shipping similar systems based on HP hardware for months, and IBM's workload-optimized systems are arguably more sophisticated in terms of targeting specific industries and markets.
Oracle also said that it plans to increase its overall research and development budget some 55 percent from US$2.8 billion in the past fiscal year to $4.3 billion in the year ahead. But how much of that budget, plus time and effort, will be spent to resurrect a Sparc platform that has fallen on hard times? That remains unclear.
Though no company wants to give its competitors a clear view of its strategic plans, the lack of transparency also doesn't really matter if the essential purpose of Oracle's discussion was, as I expect, to reassure current Sun customers and constrain them from jumping ship to IBM and HP, where many have already found comfortable homes.
Without clients' good will, Sparc's marketplace position will continue its slow decline, and could sap enthusiasm for continuing platform development. What should Sun customers do? Carefully watch how Oracle pursues to its Sparc/system plans, and keep an eye on what's happening in Power and Itanium systems.
Intel Itanium
The timing of Intel's announcement says almost as much about the state of Itanium as did Tukwila's technical details. Coming on the same day and nearly at the same time as the Power7 launch, Intel appeared to be looking to overshadow IBM as much as trying to establish thought or market leadership. Some may see this as reading too much into press release minutiae, but there were also some curious issues around the launch, including the low-key responses of Itanium OEMs.
Also significant: The considerable three-month lag time between Intel's announcement and the likely appearance of 9300 systems suggests the event may have been a bit premature. So, what was the point? First and foremost, to keep partners, especially HP, happy. Since HP and other Itanium OEMs have handed off microprocessor development to Intel, it behooves the company to be aggressive in offering those partners good news to take to market.
Overall, Intel deserves credit for delivering a 2X bump in performance, especially since less than a year ago, the company decided to incorporate DDR3 memory into Tukwila rather than the buffered DIMM memory of previous-generation Itanium chips. Despite that, it seems worth considering Itanium's long-term prospects. At this point, HP represents some 85 percent of the Itanium market — a massive position, especially for a microprocessor once intended to become the Industry Standard platform for 64-bit enterprise computing.
That isn't likely to change appreciably over time, but I'm not as pessimistic as some other analysts about the outlook for Itanium. Though Itanium is feeling the same upward pressure from x86/64-based servers as other Unix platforms, development will likely continue as long as vendors' solutions, particularly HP's Integrity systems, remain profitable. However, if HP ever begins porting HP-UX or its other legacy platforms to x86/64, it will likely mark the official beginning of Itanium's end.
IBM Power7
In comparison to Oracle and Intel, IBM's Power7 announcement had all the confidence of a vendor in firm control of its circumstances and thinking far ahead of its peers, and with good reason. Less than a decade ago, IBM trailed both Sun and HP in Unix sales. Today, it leads both those rivals, owning some 40 percent of the $16 billion Unix market.
In part, that success came as disaffected Sun and HP customers jumped ship to Power. Why? Because as Itanium and Sparc development hit potholes, snapped axels and headed into the ditch, IBM Power stayed remarkably on track and true to the company's long-term road map.
Power7's significant performance improvements mean that any competing vendors' platforms or systems are unlikely to pressure, let alone alter, IBM's current Unix performance leadership position; Power6/6+-based systems own over a hundred No. 1 industry benchmarks.
The Power7 announcement also demonstrated an interesting development in IBM's marketing strategy. Rather than specifically highlighting next-generation microprocessor improvements, which were considerable, the company instead focused on how Power7 is helping drive end-to-end system innovation. The result? IBM made strong cases both for Power7 delivering significant benefits to traditional business applications and for providing the engine in next-generation Smarter Planet workloads and processes.
How this will play in the market is an unknown — but as systems become ever more complex, it seems possible, if not likely, that microprocessors will increasingly take a back seat to overall systems evolution. If that is the case, it will require Oracle to further ramp up its Sparc efforts, and Intel to tighten development and messaging efforts with its OEM partners.
Overall, the events of the past weeks portend an increasingly interesting future for RISC- and EPIC-based systems. Far from the inevitable death spiral some have prognosticated for this sector, both IBM and Intel's efforts suggest that innovation and competition remain alive and well in the Unix market.
Even the uncertainty around Oracle/Sparc is better than Sun's previous wallowing in the Slough of Despond. That said, I also believe that IBM's Power7 represents the current bar by which upcoming Itanium 9300 and Sparc systems will be judged. If Oracle, HP and other system vendors cannot or will not step up their games, the market for Unix servers will likely be a very different place in three to five years than it is today.
---
E-Commerce Times columnist
Charles King
is principal analyst for
Pund-IT
, an IT industry consultancy that emphasizes understanding technology and product evolution, and interpreting the effects these changes will have on business customers and the greater IT marketplace.