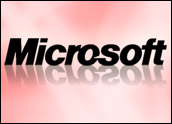 From a PR standpoint, Microsoft's launch of its new Surface tablets was executed just about perfectly. The company's pre-event publicity dropped enough minor hints with major outlets (All Things D, in particular), ignored faulty diversions (Barnes & Noble, anyone?) and insisted on such severe levels of secrecy that it wouldn't have been surprising if the media buzz around the Los Angeles venue set off sympathetic vibrations deep within the San Andreas fault.
From a product standpoint, the Surface is also somewhat earthshaking. Yes, it — or at least the ARM-based Surface for Windows RT — shares many form factor similarities with Apple's market-dominating iPad. But Microsoft is also offering numerous features and elements not pursued by Apple, including a full-sized USB 2.0 port (whose absence has long irritated many iPad users), "digital ink" (i.e., stylus) input on the Surface for Windows 8 Pro, and slick TouchCover and TypeCover keyboard/touchpad options.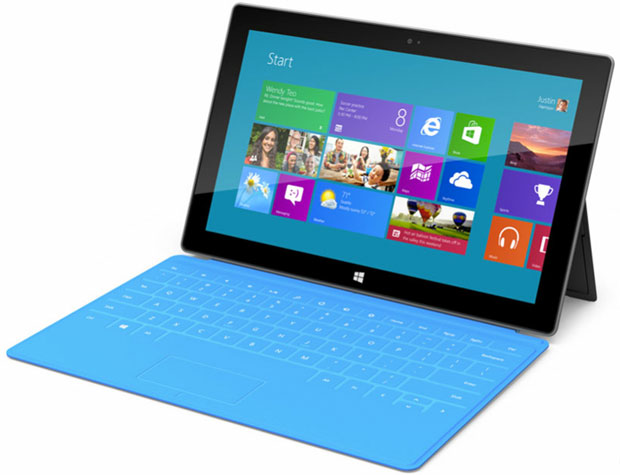 Many, perhaps most, analyses of Surface focused on the potential impact on Microsoft's strategy with respect to its traditional OEM relationships. That's certainly fair and logical game, but I expect the company discussed Surface with its OEMs well in advance of the launch.
Surface has the slick look of a product that has been in development for many months, and Microsoft is savvy enough to realize how stepping into the hardware market might affect partners in that space. So the notion that OEMs would somehow be deeply surprised by Surface is, frankly, a bit shallow.
The Takeaway
That said, a few issues related to the Surface launch seem worth further consideration:
Is Microsoft's new hardware strategy really somehow unique? Not particularly. The past year has witnessed a great deal of rethinking (i.e., breaking down) of traditional PC industry relationships. Consider the number of longtime Wintel OEMs and ODMs, including Dell and HP, actively working on ARM/Android-based tablets and ARM-based servers.

Intel's Ultrabook initiative follows a somewhat similar, though discreetly different, disruptive line of thought — offering unifying design and reference architecture principles, as well as market/development assistance to hardware partners that had been floundering in competition with Apple.

Finally, Microsoft's Windows 8 reference architectures (announced a few weeks ago) suggest that the company is taking a far more aggressive position with partners than it has in the past. Overall, the new Surface tablets simply seem to be the latest examples of these continuing trends.

Taken together, though, they suggest that PC-related vendors are repositioning themselves for a future which is likely to be significantly different than the past.

What does this say about Windows RT? Despite Microsoft's promotion of RT and the hype around porting Windows to the ARM architecture, you have to wonder how enthusiastic the company's longtime OEMs, ODMs and developers were for what's an increasingly Microsoft-centric platform. At least initially, a Microsoft-branded Surface for Window RT makes far more sense than third party RT-based tablets — especially considering some upcoming developments I expect to see.
Like what? First and foremost, Xbox integration. Using the Surface for Windows RT as an interface device for the Xbox makes perfect sense for a variety of use cases, and could also help promote other Microsoft entertainment initiatives and devices, including Kinect.

Perhaps most important is the way such an effort could potentially undermine promotions of a new version of Apple TV. Remember that the Xbox installed base is estimated to be around 70 million, or about the same as Apple's iPad. If Microsoft can convert a sizable number of media-savvy Xbox owners into Surface customers, it could cut deeply into the potential audience for Apple TV.

So, is Apple Microsoft's primary target here? Yes and no. Particularly around the Surface for Windows RT, Microsoft is obviously going straight at Apple. But the Surface for Windows 8 Pro is a full-blown Intel Core i5-based PC in a tablet form that's far more powerful than anything the iPad can offer.

What Microsoft is really promoting here is the concept of "two-tier" personal computing, as opposed to the "post-PC era" vision Apple fans tend to spout. In essence, Microsoft is arguing that computing users generally fall into two groups: 1) consumers focused on media and entertainment, and 2) professionals and "prosumers" that require more full-featured devices. The Surface configurations clearly reflect that view.
Stay the Course
What's the likely outcome of all this? That's impossible to say that this point, though it won't rest entirely on the qualities of the new Surface tablets. In the past few years, Microsoft has shown a disconcerting tendency to cut and run from products whose initial sales and market penetration were not as successful as the company hoped.
In the case of Surface, such behavior would be disastrous, as it would destroy the obviously sizable investment Microsoft has made in its tablet effort and also undermine Windows 8 tablet efforts among its partners.
The results are likely to be initially bruising for Microsoft — though Apple may end up with a few dents, as well. I hope the company has the gumption to stick it out and a willingness to make the investments required to build deep demand for its Surface solutions. If not, the post-PC era very likely will begin.