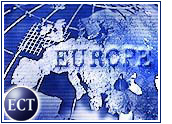 European companies are not aggressively capitalizing on the potential of electronic marketplaces for fear that they might face legal problems, according to a new study from Forrester Research.
The report, "eMarketplaces Face the Law," advises participants in online business-to-business (B2B) exchanges to insist on contracts that guarantee confidentiality, while plugging security holes and assigning responsibility for potential liabilities.
"Companies have every right to feel uneasy about sharing their data in e-marketplaces," said Forrester European division senior analyst Jaap Favier. "In the offline world, companies sign nondisclosure agreements all the time. They shouldn't settle for anything less in an e-marketplace."
Confidential Disclosures
According to the research firm, Net market owners and operators need to agree on confidentiality policies and put into practice a system that will continuously check that participants in a particular B2B have proper authorization. Such a system would prevent unregistered buyers and sellers from gaining access to pages with other firms' contract terms.
"Members must demand that an e-marketplace accepts liability for correctness and timeliness of distributed data," said Favier.
The analyst also said that B2B participants should require users to indemnify other users in case of processing errors, adding that businesses should "walk away from Net markets that won't comply."
Security Holes
To cultivate a viable online exchange and drive profitability, companies need to assume a "no safety, no sales" attitude, Favier cautioned. According to the analyst, the data exchanged by B2Bs is not protected by European Union digital privacy laws.
European law also does not require e-marketplaces to execute guaranteed technological safeguards to create a secure trading exchange, the report said.
In light of the law's shortcomings, Internet B2B exchanges and their participants should undertake their own regulatory measures — such as establishing explicit contractual terms before completing a transaction — to ensure their data is not compromised, Forrester said.
In addition, the report states that firms are well-advised to set appropriate disclosure levels that will shut out outside access to sensitive information, while at the same time displaying offers and bids from potential partners.
About the Study
Despite the legal problems the industry is experiencing, Forrester predicts that e-marketplace transactions in the European Union will spike from 500 million euros this year to 900 million euros ($759 million US$) by 2005.
Forrester interviewed 40 European companies that participate in e-markets, as well as five service providers involved in establishing over 100 B2B exchanges.
Forrester also spoke with the European Commission's e-commerce head Paul Timmers and analyzed the regulatory aspects on electronic marketplaces.