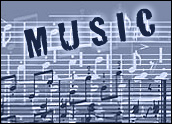 In what could be a glimpse into the future of mobile-driven commerce and a preview of how hand-held devices might enable a range of consumer purchases, a Japanese carrier has launched a service that uses mobile phones to identify, locate and purchase music heard on the radio or elsewhere.
The service, which uses technology developed in part by Emeryville, Calif.-based Gracenote and Fremont, Calif.-based Media Socket, was launched by KDDI, the second-largest mobile carrier in Japan.
Known as "Listen and Search" and "EZ TV," the services use various technologies to identify songs for mobile users, locate mobile-friendly outlets where they can buy downloads and enable completion of those purchases.
Instant Access
The service foreshadows what's to come in the U.S. and elsewhere because KDDI offers an extensive 3G network and has grabbed a significant share of the music download business in Japan. KDDI said it sold some 2 million handsets that double as MP3 players in March alone, selling more units in a month than Apple's iPod has sold in Japan to date. KDDI also enabled some 1.8 million full-song downloads in March.
The service will work on three handsets, including one that can display mobile television feeds. The technology can be used to identify songs heard on the radio, at a nightclub or on a television, and then search for downloads.
"We've found that offering instant access to music and purchases is very compelling," Makoto Takahashi, vice president and general manager of the Content Division at KDDI, said. "For the first time, our customers will be able to identify songs they're hearing on the television, on the radio or other sources, and buy related content, such as ring songs, full songs or albums, at exactly the moment they're listening to that song."
The ability to enable such impulse purchases could herald the beginning of a widespread uptake of mobile commerce, though analysts say hurdles remain before such services reach the mainstream.
Grace Land
A key element of the service is Gracenote's Mobile MusicID technology, which uses a database of waveforms to identify songs that sound like those being targeted by the user. The technology then delivers the name of the song, artist and album to the handset, and another Gracenote product, known as Link, turns on commerce applications to complete transactions.
Gracenote said its database includes some 6 million song "fingerprints," including an extensive collection of popular Japanese songs. Media Socket will integrate the technology and operate the service going forward, the companies said.
The service will be supported through three handsets: the W32SA by Sanyo and A5511T by Toshiba, both of which feature embedded TV tuners, and the W31T from Toshiba, which will support only the non-TV applications. All KDDI subscribers are being given access to a free 90-day trial, after which they can sign up for a paid monthly plan.
Music to Carriers' Ears
Because 3G networks and overall mobile use is more common in some Asian countries, developments there often portend the arrival of similar services in the U.S., though some analysts say it might be another two years before such high-speed networks are fully built out in the U.S.
In/Stat MDR analyst Neil Strother said it's still not clear which mobile music business model will be the most popular, with streaming music, direct to device downloads and the current model of using a PC as an intermediary are all in the running. "This a new market and vendors are going to offer carriers a range of different approaches," he said.
Indeed, services such as the music search-and-buy will no doubt be pounced on by U.S.-based carriers when they are offered because they are a strong revenue generation model, not only providing carriers a slice of a monthly subscription fee but also potential revenue-sharing from e-commerce purchases made through the phones.
Telecom analyst Jeff Kagan noted that on the same day that the KDDI service was announced, Sprint announced plans to carry Sirius satellite radio feeds to Sprint phones.
"Certain things just naturally go together and satellite radio, and music in general, and cell phones together are a perfect combination for certain customer groups," Kagan told the E-Commerce Times. The ability to eliminate a device — the standalone MP3 player or mobile satellite radio receiver — will be a powerful force going forward as more smartphones provide more functions, he added.
"We will see more of these creative kinds of deals as the companies find ways to differentiate themselves in the increasingly competitive mobile marketplace," he added.