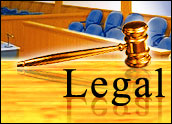 Moving a nearly two-year-long investigation and prosecution closer to its conclusion, Japanese chipmaker Elpida has agreed to pay US$84 million to end charges that it conspired with other firms to fix prices.
Elpida agreed to plead guilty to conspiring with other manufacturers to set prices of dynamic random access memory, or DRAM, chips that were sold to several major computer and server manufacturers between April 1999 and early 2002.
Paying a Hefty Price
The latest fine brings to more than $800 million the amount of penalties paid in the U.S. alone by firms accused of fixing memory chip prices.
Among those who bought Elpida chips during that time are Dell, Compaq Computer, Hewlett-Packard, Apple Computer, IBM and Gateway (NYSE: GTW), according to the U.S. Justice Department, which announced the settlement on Monday. A second charge said that Elpida rigged a bid to sell chips to Sun Microsystems for its server line.
In addition to the fine, Elpida agreed to work with investigators who are continuing to seek out additional examples of price-fixing. That agreement extends to NEC and Hitachi, the two companies that formed Elpida to make memory chips.
To date, the Justice Department has charged four companies, including Elpida, and five individuals as part of its antitrust investigation into price fixing in the memory chip industry and forced payment of about $730 million in fines.
"Today's charge demonstrates our continuing commitment to prosecute and deter cartels that harm American consumers," said Thomas Barnett, acting assistant attorney general in charge of the Justice Department's Antitrust Division. "We are gratified to bring to justice another member of the DRAM cartel, which is one of the largest cartels ever discovered."
End in Sight?
Prosecutors said Elpida took part in meetings in the U.S. and elsewhere during which prices of chips were discussed among various would-be competitors and separately worked with an unnamed manufacturer of chips to divvy up the Sun contract in a way that ensured a certain price for the products.
Elpida joins a long list of firms who have already pleaded guilty to having a hand in a conspiracy to fix prices, with DRAM makers working with one another to prevent discounted product from flooding onto the market, artificially keeping prices for PC makers — and consumers — high.
South Korea-based Samsung Electronics has reached a deal to pay $300 million in fines, the second-largest criminal anti-trust fine in U.S. history. Hynix Semiconductor, which is also based in South Korea, paid $185 million settle its charges, while Infineon Technologies of Germany ended its own prosecution by agreeing to pay $160 million.
It's unclear how much more the ongoing investigation may dig up, since the majority of top DRAM companies have all been implicated already and since companies were widely seen changing their business practices three to four years ago when investigators, prodded by PC makers and others, began to ask questions and dig for evidence of a scheme to fix prices.
Still, Scott D. Hammond, the antitrust division's deputy assistant attorney general for criminal enforcement, said by working with investigators, "Elpida will provide valuable assistance in our continuing investigation of the DRAM industry."
Making History
DRAM chips, which enable devices to store and retrieve information, are found in virtually every PC and many electronics products. Last year, the market in the U.S. alone for the memory chips was worth more than $7.7 billion, according to research firm IDC.
While not as well-known as NEC and Infineon, Elpida is the fifth-largest DRAM maker in terms of worldwide market share.
Micron Technologies has so far avoided direct prosecution, in part because it has worked with investigators. A Micron executive has been personally charged, however.
The end result from the extensive prosecutions may be better prices for PC and device makers and more vigorous competition, which will help consumers in the long run, Gartner analyst Martin Reynolds told the E-Commerce Times.
"When a company basically admits it was caught and settles in a big, public way, it really changes the landscape in terms of competition," he said. "It also puts other companies on notice that the government has the ability to find out about what are supposed to be back-room dealings."
That's important because the ability to continually lower key parts costs is one of the main drivers behind the long-term drop in computer costs, which has been a major factor in the strength of the PC market in recent years, Reynolds added.
PC manufacturers expect to be able to source products for less or to get more powerful chips at the same price. "It's what drives the industry," he said.