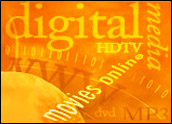 In what could be the clearest sign yet that Web-based television is just around the corner for many consumers with broadband connections to the Internet, Japan-based Nippon TV has said it would launch an online pay-per-view program later this year.
The service, to be known as The Second Nippon Television Network, will offer a range of programs already shown on Nippon's cable TV network, for download over the Internet.
Nippon is seen racing rival Fuji Television Network, which has announced plans to put some TV programming online as soon as this month after forging partnerships with several major Japanese Internet concerns.
Pricing Plans
Among the first wave of programs made available will be sporting events and concerts, which users might not be able to see in repeat broadcasts over the air. Tentative pricing points are around US$1 to $5 per show, and Nippon expects to have some 10,000 separate broadcasts available when the service launches.
Analysts say it's inevitable that TV will become a staple of the Web over time, with the major hurdle now being reluctance by TV network owners to cannibalize their already shrinking and fractured audiences. However, even that dynamic is seen changing, with the recent success of AOL's live Webcast of the Live 8 concert earlier this month considered to be a prime example of how the Web can complement what's being done through traditional TV channels.
The Japanese experiments might also help U.S. and other broadcasters become more comfortable with the idea of putting content on the Web. Previously, fears that content would be pirated and sold and resold illegally has kept video in limited supply online. However, Nippon and its rivals might be able to change that by showing the Web can generate significant revenue — Nippon is said to be seeking $90 million to $100 million in first-year revenue from the download offering.
Changing the Channel
Analysts say that content owners already recognize the emerging opportunities and cite early adopters as evidence of the trend. The BBC has recently begun putting re-runs of some of its programs on the Web for free, for instance. And British Telecom has announced a partnership with Microsoft aimed at making broadband networks in the UK television-ready.
At the same time, the expected rise of video commercials on the Internet might make online broadcasts more appealing than ever to content owners. Many analysts predict that marketers will soon discover that the Web offers a more effective venue for targeted advertising programs that can be analyzed for effectiveness as they happen.
"The Web as we know is going to be completely altered by the arrival of video," Enderle Group principal analyst Rob Enderle told the E-Commerce Times. "The opportunities to reach a more focused, more interactive audience is going to drive major changes."
That change is already being prepared for by many tech firms, with search engines rolling out video retrieval tools and portals such as AOL moving to leverage their content libraries.
Hurdles Remain
The Japanese experiment might help answer some of the questions about how such a scheme can work, but others might be more difficult. For instance, Nippon said it would only make available online those shows in which all the participants — directors, actors, producers, etc. — have agreed to the distribution plan.
Still, the foundation is laid, with broadband usage continuing to soar, especially in Asian countries but also in the U.S., where a recent report from the Federal Communications Commission showed both DSL and cable broadband connections growing rapidly in the past year and new technologies such as broadband-over-power-lines and wireless broadband offering hope that un-wired areas can be brought into the broadband realm.
Meanwhile, all evidence points to users becoming increasingly comfortable with buying video downloads over the Internet, noted Point Topic senior analyst John Bosnell. Video still makes up a fraction of all "broadband value-added services" but is growing rapidly, he added.
"The success of music downloads opened the door for an entire new class of content applications over the Internet, video and interactive gaming chief among them," Bosnell told the E-Commerce Times.
Still, he and other analysts said the use of traditional PCs to watch downloaded video will only serve as a temporary bridge to a future when the Internet is the pipeline through which a range of services, including video, are delivered to various devices, including networked television sets that play shows straight off the Web.