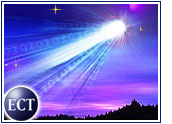 Buzz about WiFi has swelled to a dull roar this year. Ads for PC laptops highlight Intel's new Centrino technology, which gives users wireless networking capabilities without requiring them to buy a separate PCI card. Across the United States, Starbucks enables customers to check e-mail wirelessly, and McDonald's has just followed suit with plans to offer WiFi service at about 75 restaurants in the Bay Area.
"WiFi is becoming ubiquitous," Meta Group program director Chris Kozup told the E-Commerce Times. "The combination of higher data rates, interoperability guarantees and lower costs now makes this technology ripe for adoption."
With this high-speed mobile networking technology increasingly available in airports, hotels and other "hot spots," is WiFi poised to take off in a big way?
Standards Rallying Cry
The road to widespread WiFi was never a smooth one, according to Brian Grimm, marketing director of the WiFi Alliance, which was formed in August 1999 for the purpose of making wireless products interoperable under the IEEE 802.11 standard.
"Because the technology is extremely complex compared to wired technology, there were many points" where things could go wrong, Grimm told the E-Commerce Times.
In March 2000, the WiFi Alliance approved its first product. Since then, Grimm said, the organization has certified almost 800 products in nine different categories. Such devices include DVD players and other consumer gadgets, along with the usual routers, PCI cards and related PC devices.
Meta Group's Kozup said this degree of certification guaranteed that approved WiFi products could work with one another. As a result, the industry could rally behind a single standard, and chipmakers could invest their research and development capital in WiFi. Eventually, economies of scale commoditized WiFi technologies, driving down prices and making it affordable for both enterprises and consumers.
'Pro-Sumers'
Presently, Grimm said, consumer WiFi products outship enterprise products five to one because of the sheer number of people in the consumer space. However, this may change in the future.
T-Mobile spokesperson Bryan Zidar told the E-Commerce Times that the primary consumers of his company's US$29.95 unlimited monthly plan are "Pro-sumers" — professionals who access the service directly from T-Mobile and then expense it. He added that T-Mobile targets two types of pro-sumers: "road warriors" who spend a lot of time in airports and hotels, and "windshield warriors" who are frequently out of the office but stay within a certain region during the business day.
Zidar also noted that T-Mobile is making a concerted effort to get into the enterprise by offering a total wireless solution. For example, the company offers its cellular users monthly, unlimited WiFi access at T-Mobile hot spots across the country for only $20.
For his part, Kozup said the ability to consolidate billing will help increase enterprise sales. After all, it is more convenient to add WiFi access at a certain price per seat if those charges can appear on a business' cellular bill.
The 'Hot Spot'
"The hope by all providers is that the more hot spots, the greater likelihood of enterprise buying access," Kozup said. "As hot spots grow, so too do the number of subscribers."
Because of the up-front capital needed to build and maintain WiFi networks, incumbent wireless carriers, such as T-Mobile, AT&T and Verizon, have an advantage over smaller providers, according to Kozup.
T-Mobile's Zidar said his company already has 2,600 hot-spot locations nationwide and plans to have 4,000 by the end of this year.
Is 2003 the Year?
However, when asked whether 2003 is the year of WiFi, Zidar said yes and no.
"There's a ton of publicity out there, but there's a long ways to go to build up [these networks] and make them consumer-friendly," he explained.
Still, he added that the industry is still in its early stages, so the future might be bright.
"Around 150 million Americans now have cell phones, but that didn't happen overnight," Zidar said.