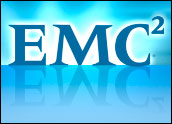 On its face, EMC's recently acquisition of ScaleIO seems pretty straightforward. The company said the deal will further strengthen its Flash portfolio by combining ScaleIO's highly scalable server software with PCIe Flash card solutions, like EMC XtremSF.
ScaleIO will operate within the EMC Flash Product Division, becoming an integral part of the XtremSW Suite, which is designed to help customers better utilize and manage server-based PCIe Flash storage.
Even EMC president and COO David Goulden focused on this aspect of the deal by noting the company's commitment "to offering our customers and partners choice in their Flash deployments." However, a closer look at ScaleIO and the innovations it offers suggests the deal could have additional implications.
That closer look was enabled, in part, by a follow-up briefing for IT analysts with Barry Ader, vice president of product management and product marketing for EMC's Flash Products Division, and David Nicholson, the division's chief evangelist. The additional details they provided indicate the deal is likely to broadly impact EMC's business, not just its Flash-related efforts.
ScaleIO – No Flash in the Pan
Understanding that conclusion requires some additional context. In essence, ScaleIO's Elastic Converged Storage is a software solution that allows storage drives attached to physical and virtual application server nodes to be pooled, managed and aggregated as a unified virtual SAN.
That means that storage can be easily disassociated from the system it is directly attached to, making it as flexibly ubiquitous as CPUs and RAM are in virtualized server infrastructures.
However, the parallel architecture of ScaleIO's Elastic Converged Storage extends these benefits further, allowing performance to scale linearly and thus eliminating the impact of I/O bottlenecks on application performance.
In other words, storage performance is decoupled from capacity, and the ScaleIO solution is also massively scalable. The company's customers have successfully deployed Elastic Converged Storage solutions across hundreds of nodes, and Ader and Nicholson noted that EMC testing has demonstrated the technology can scale into thousands of nodes.
This is all impressive stuff, but the potential impact of ScaleIO beyond the world of Flash became clear in three details noted during the briefing:
that Elastic Converged Storage can incorporate all of the drives attached to or associated with application servers, including SSDs, PCIes and HDDs;
that ScaleIO is platform-agnostic and can be installed on any x86- or ARM-based server hardware running Red Hat and CentOS Linux. Plus, support for Microsoft Windows Server is planned for later in 2013;
that the technology can also be used in virtualized environments, including cloud infrastructures, since it supports hypervisors, including VMware's ESX, Microsoft's Hyper-V and Xen variants.
In other words, ScaleIO will certainly enhance EMC's homegrown platforms, but it can also add significant value to most any scale-out IT infrastructure, including emerging ARM-based systems.
As a result, it can be pitched as an add-on solution for the offerings of scale-out server vendors — many of whom are also EMC competitors — as well as more expansive strategies, including software-defined data centers and converged IT infrastructures.
In other words, ScaleIO's innovations extend far beyond the relatively narrow confines of Flash.
Is ScaleIO the Next VMware?
Nearly a decade ago, EMC's acquisition of VMware confused some IT observers who couldn't imagine what a storage vendor could possibly want or do with a server-centric technology. The short answer is that VMware provided EMC the means to grow far beyond its storage roots.
Plus, combined with the continuing success of x86-based technologies in business applications and data centers of every sort, VMware should be regarded as one of the primary enablers of cloud and other highly virtualized computing processes.
VMware wasn't merely a technological coup, though. What contributed mightily to the acquisition's success was the value the company provided agnostically to EMC's server and system vendor partners, as well as to myriad channel communities. Put simply, VMware was a solution most IT customers could love and, despite players like Microsoft and Citrix stepping up their virtualization game, tens of thousands still do.
ScaleIO's benefits are similar in form and dynamic to VMware. Like VMware, the company comes to EMC with a solid roster of customers, including SAP, CheckPoint and Colt. Like VMware, ScaleIO's offerings are vendor-agnostic, and can be used across a range of scale-out hardware and OS environments. Like VMware, ScaleIO's relatively narrow tactical focus portends a far broader and deeper future strategic influence.
Final Analysis
That said, the two companies are not entirely analogous, nor are the markets they inhabit. In 2004, VMware's chief virtualization competition came from proprietary Unix and mainframe technologies, and the ascent of x86 in enterprise data centers was in its early stages.
Flash storage is everywhere today, and several companies are moving apace with solutions similar to ScaleIO's (like HP's StorVirtual), as well as broader software-defined data center technologies and converged infrastructure solutions.
However, system vendors, including major x86 players, are also embracing vertically integrated software stacks that seem designed to lock in customers as effectively as any proprietary scale-up system. This approach makes great sense from an IT business perspective, since software generally delivers far higher margins than commodity hardware.
Vendor lock-in is anathema for most enterprise customers, though, namely those that have seen this movie before, along with its all-too predictable, restrictive ending. Given the choice between proprietary products and an agnostic solution like ScaleIO's, which can extend and unlock value across an entire scale-out IT infrastructure, it's likely customers will choose the latter course.
So will ScaleIO be EMC's and the IT market's next VMware? Maybe so. For the time being, it's likely the acquisition should significantly expand the value of EMC's Flash solutions and the XtremSW portfolio. EMC's use cases for these solutions — virtualization; VDI; databases and HPC; and target markets, including service providers and MSPs — are workable and well chosen.
Whether ScaleIO ever emulates VMware is anyone's guess. For now, the company has provided EMC a solution that many customers and partners will want to have for their own good, and that competitors will have to have lest they be left behind.