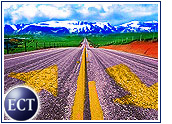 When Novell reported fourth-quarter earnings recently, the financial press pounced on the company's sizeable loss of US$96 million. That loss was fueled by a $125 million write-down on real estate and other investments, including a decision to buy its way out of a pricey Silicon Valley lease.
But one-time charges aside, Novell posted improved sales of its networking and security products and services, beating both its own and Wall Street's revenue targets by bringing in $300 million.
How has the company, which once seemed to have been written off by technology pundits, managed to survive and move forward in a tough economic climate?
Risky Business
Novell is used to reading bad news about itself. Once a darling of the networking arena, the company has been frantically reinventing itself as a solutions provider, combining its own stable of products with the consulting expertise of Cambridge Technology Partners, which Novell bought last year for $266 million in cash.
Some industry observers questioned the wisdom of buying an e-business consultant in the wake of the Internet bubble, and even more brows furrowed after Novell named Cambridge CEO Jack Messman to run the combined company. But so far, Novell has defied naysayers.
"We've been a perennial story in terms of, 'Will we survive?'" Novell director of communications Bruce Lowry told the E-Commerce Times. "They've been asking that for the past 15 years. We're 20 years old, so that should be part of the answer."
Changing Stripes
Although some analysts credit Novell with creating the modern version of networking, the company has seen its market share erode in the face of competition from deep-pocketed rivals.
Now that it is nearly finished integrating its acquisitions of Cambridge and, more recently, Web services firm SilverStream, Novell is turning its attention to gaining traction in the marketplace. It faces the unenviable task of squaring off against Microsoft, among others.
Novell still has about 6,300 total employees in 96 offices worldwide. While the company likely will always command a small share of the market, it has become an underdog in the field it helped create, Aberdeen Group analyst Michael Hoch told the E-Commerce Times.
"Enterprises that are running Windows NT on their desktops felt it was natural to run NT on the network as well," Hoch said. And Microsoft reinforced that idea with its aggressive marketing efforts, which emphasized the ease of purchasing products, services and technical support from a single source.
Bright Spots
Gartner analyst Joyce Graff said that although Novell has had its hands full completing its transformation into a solutions company, it also has had its share of successes.
The company remains a force in the networking and wireless networking arenas, she noted, and it has continued to improve its products. For example, Novell's Groupwise and NetMail offerings have been expanded through partnerships to run on wireless devices such as the BlackBerry and to work with several operating systems, including Linux, Solaris, Windows and NetWare.
"Novell has agreements with 25 partners to add still more functions and has made the product more open to non-Novell platforms," Graff said.
Cautiously Optimistic
The company believes its efforts will pay off.
Although it expects to see a sales dip in the first quarter because of a seasonal slowdown, Novell anticipates that sales in the current fiscal year will be about 5 percent higher than the $1.13 billion it reported in fiscal 2002.
"We're gaining traction," Lowry said.
It remains to be seen whether Novell can turn that traction into forward momentum.