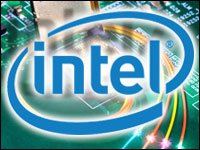 Coming just weeks before the beginning of the holiday shopping season so crucial to its consumer OEM/ODM customers, Intel's annual Developer Forum (IDF) tends to highlight the spun sugar and sweet delights the market can expect in the shorter term.
However, as IDF 2011 in San Francisco recently proved, it is the longer-term strategies and technical breakthroughs that form the real meat of the event.
The View From Ivy Bridge
Let's consider IDF as an extension of how 2011 has thus far progressed for Intel. In most every way, it has been a typical "tock" (as per the company's reliable "tick-tock" development cycle) year. Along with numerous other accomplishments, Intel released the second generation of its 32nm "Sandy Bridge" Core (i3, i5 and i7) chips for desktops and PCs (its fastest-selling processor ever with more than 75 million units shipped), energized its data center portfolio with updates to Xeon and Itanium (which were already supercharged by the continuing uptake of virtualization, cloud and related technologies), and pressed forward with low-power Atom chips in mobile and embedded solutions.
In May, Intel demonstrated its and the industry's first 22nm CPU, code-named "Ivy Bridge." Based on revolutionary "3D" Tri-Gate transistors, Ivy Bridge is designed to deliver notable performance and power efficiency features — but it should also pave the way to next-gen 14nm and smaller microprocessors.
What was the market's response? All in all, a large vote of approval and extensions of Intel's already formidable lead in traditional markets. The march of x86 into data centers looks essentially unstoppable. Early in 2011, worldwide PC/notebook sales cracked a million per day leading some forecasters to suggest that, absent a worldwide financial meltdown, the total number of new x86 units gone to market during 2011 could be near 400 million.
Post-PC This…
That doesn't mean that 2011 has been all goodness and light. At the same time x86 notebooks and PCs were racking up huge global sales, Apple's iPad captivated numerous industry watchers, who heralded it as the harbinger of a "post-PC era" that would result in nifty new smartphones and tablets dominating the market and the end of stodgy traditionalists like Intel.
How realistic was their viewpoint? Anyone who has witnessed years of IBM competitors incorrectly forecasting the death of the mainframe can tell you where the post-PC era is heading; by mid-year, a few once-vociferous cheerleaders were waving their pom-poms with a bit more restraint.
While PC and notebook sales continue to be robust, there is certainly a notable shift among consumers and business customers toward ever-more mobile IT solutions. What is becoming clearer is that the notion of personal computing has broadened far beyond the traditional PC and will continue to expand across numerous, flexible user-centric endpoints. But as personal computing is becoming increasingly experience- and process-focused, vendors who consider the market purely from a device-centric point of view are courting a future of hard times and soft revenues.
IDF 2011 – In Praise of Ultrabooks
What does any of this have to do with IDF2011? Though Intel is among the most innovative and preeminent of IT vendors, its success depends in large part on its OEM/ODM customers — the ones whose Intel-based products users actually get their hands on. And many of those companies are, quite frankly, spooked by Apple and the iPad. So in May, Intel announced a new "Ultrabook" initiative around notebook-style devices that combine tablet-like lightness and extended battery life with full PC performance.
In fact, IDF 2011 was, in good part, an Ultrabook celebration. Intel OEMs including Acer, Lenovo and Toshiba demonstrated upcoming Microsoft Windows 8-based Ultrabook products. But Intel also announced efforts that would press the new devices' future performance even further.
The company is working on a new class of platform power management for its "Haswell" CPU-based products (planned for 2013) that will reduce idle platform power by 20X. That will lead to systems supporting more than 10 days of standby connected battery life, while at the same time they automatically perform critical tasks including email, social media and digital content updates.
Is this enough to give Ultrabooks a leg up on Apple and the iPad? That's impossible to say just now, but 2012 should be a considerably different year in mobile computing than 2011. For one thing, the appearance of Windows 8 on ARM-based tablets (highlighted at Microsoft BUILD conference that ran concurrently with IDF) could offer a measurably different experience than what Apple and Android-based devices currently provide.
However, the inherent technical limitations of Windows on ARM (Microsoft finally manned-up and admitted such devices will not support many or even most legacy x86 applications) should also help underscore the differences between content consumption devices like tablets and Ultrabooks' full-blown PC performance.
Beyond the Endpoint
IDF 2011 also featured several breakouts on advances Intel is developing with McAfee, including its new DeepSAFE technology platform, to incorporate critical security functions and processes at the hardware and firmware levels. These were among the most intriguing sessions I attended, since their success could turn most everything you think or know about security directly on its head.
Intel was also eloquent in discussing efforts separate from but complementary to its traditional markets. Atom development, particularly in smartphone and other mobile devices, was an obvious area of attention — particularly given the new partnership between Intel and Google, which was revealed during Intel CEO Paul Otellini's keynote (at around the same time Microsoft CEO Steve Ballmer was buddying-up to ARM at the BUILD conference).
Intel is also a major force in markets that are essentially transparent to many people. Like what? How about controllers in enterprise storage arrays? At this point, the company's products are used by every major vendor but IBM (which uses its own Power chips in controllers). What about embedded systems? This is clearly an area of Intel expertise and success: Its experience over 30-plus years has translated into 3,500 customers across 30 sectors and markets using embedded solutions spanning Intel's entire CPU portfolio.
There are also new areas in development to consider. Intel's recent (July) purchase of chip maker Fulcrum Microsystems suggests an obvious interest in developing discreet networking technologies, but I expect something deeper is in play here.
During his keynote, Otellini noted the need for vendors to develop "seamless, consistent and interoperable experiences across a variety of devices." This obviously applies to Intel-based endpoints — including traditional desktops and notebooks — as well as Ultrabooks, tablets and smartphones. But it could also extend to hardware assets spanning the entire data center, including highly integrated x86-based servers, storage arrays and networking switches.
Looking further on, Otellini's concept has obvious strategic and commercial implications for globe-spanning networks of intelligent, connected, embedded digital devices and sensors.
Final Thoughts
So how did IDF 2011 find Intel? Generally good, despite specific competitive pressures and broader economic concerns. There are obviously areas that bear watching, particularly how the company's OEM/ODM customers will leverage upcoming Ivy Bridge and Ultrabook technologies. In addition, it is unclear how well Intel and its customers can capture the lightning in a bottle created by tablets, smart phones and similar mobile devices.
The company's notions of an ever more integrated and optimized x86 future are certainly ambitious, but anyone who thinks Intel lacks ambition should disabuse themselves of that notion. "Intel Inside" is an idea that is both memorably simple in its essential form and remarkably profound in its potential scope.
Overall, there are few vendors that can successfully play across such widely varied IT sectors and markets, but Intel is certainly one of them. If the past is any guide, the company is in excellent shape to address these and other issues, and if IDF 2011 offered any insight, it was that Intel is more than ready for the challenge.