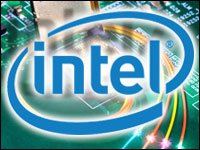 Silicon Valley loves an underdog. That's partly because such tales feed the industry's self-mythologizing and the IPO culture that attracts fresh money and new investors. To be honest, IT can boast more than its fair share of such successes: Hewlett and Packard, Jobs and Wozniak, and Page and Brin all helped make the industry what it is today and, in turn, inspired a Gold Rush mentality of remarkable durability.
However, mythic underdogs also serve as distractions from another truth. Yes, a handful of companies such as Google can rise — or in the case of Apple, re-rise — out of nowhere to become a dominant force, but like lottery winners everywhere, they are the exceptions rather than the rule. The fact is that after more than a decade of financial stress and systemic consolidation, the IT industry is mainly led by large — and getting larger — vendors with the technical and financial muscle required to get big things done.
New Leaders Deliver
That brings us to the recent Intel Developers Forum in San Francisco. Like others closely associated with PCs, Intel has suffered from the steady migration of consumers toward highly mobile smartphones and tablets using chips based on the ARM architecture or other non-Intel Architecture chips. Compounding this wrenching shift have been the notable stumbles of the company's once-premiere partner, Microsoft, under its soon-to-be-former CEO Steve Ballmer.
So with traditional PC sales continuing to falter, sales of ARM-based smartphones and tablets growing, and ARM boosters increasingly targeting x86 strongholds, including laptops, desktops and data centers, many if not most IDF2013 attendees likely arrived hoping to hear how Intel's new leaders — CEO Brian Krzanich and President Rene James — intend to lead the company to success against these and numerous other challenges. They were not disappointed.
Continuing Innovation in Endpoints…
The most remarkable thing about IDF2013 was the steady, ramping level of innovative product showcasing — like the new and upcoming 2-in-1s, and Ultrabooks running Windows 8 delivering significantly enhanced performance and battery life.
Intel focused sharp attention on mobile markets and ARM-based devices, foreshadowing a competition that should tighten measurably as devices utilizing Intel's Bay Trail Atom chips, based on the new Silvermont architecture, begin to reach the market.
Indeed, detailed testing and reviews on sites like Anandtech and Tom's Hardware suggest that Intel has kept its promise of delivering a low-power platform with better overall performance than competing ARM platforms — like Cortex A15 — and comparable power consumption.
In addition, with the introduction of its new Quark platform, Intel is moving aggressively toward new and emerging markets, including the so-called Internet of Things typified by embedded technologies and intelligence. Intel owns numerous applicable assets, including the Wind River OS and related technologies. However, it also has one of the strongest stories of any vendor focused on the management end of the Quark equation.
And the Data Center
Intel's good news also extended to the data center. With up to 45 percent greater efficiency and up to 50 percent more performance than previous-generation products, the new Xeon E5-2600 v2 family makes a solid case for Intel's continuing leadership in IT infrastructures. Along with being the de facto platform for business virtualization and cloud workloads, Xeon continues to be welcomed into business-critical applications, exerting continuing pressure on traditional Unix and other enterprise systems.
Added to that is the prior week's launch of products and technologies based on Intel's second-generation 64-bit Intel Atom C2000 SoC family for microservers and cold storage platforms (codenamed "Avoton") and entry networking platforms (codenamed "Rangeley"). Leveraging Intel's 22nm Tri-Gate Silvermont architecture, these new offerings are optimized for a variety of microserver applications — particularly lightweight workloads like entry dedicated hosting, distributed memory caching, static Web serving and content delivery. Given Intel's advances here, ARM as a successor to x86 in the data center is looking increasingly flabby.
Shifting Alliances
Another issue in sharp focus at IDF2013 was how Intel has been successfully managing the continuing tectonic shifts in alliances across the IT industry. Some of this is due to vendors coldly evaluating and retreating from significant mistakes, including Microsoft restoring the traditional Start button and support of booting to the Classic desktop in the new Windows 8.1 update.
Intel's relationship with and support for Windows was clear throughout IDF, but the company also pulled some major surprises out of its hat — including a new alliance with Google and a raft of new Intel-based Chromebooks that emphasize the Android on x86 theme present in many company announcements and demos. Added to that, a partnership with Amazon to feature "Intel Inside" branding for the company's AWS offerings made Intel's comfortable self-confidence and self-sufficiency ring clear.
Strengthening Business Computing
Like many of its customers, Intel focuses a great deal of energy and attention on business endpoint devices, including the Core processors that power desktop PCs, notebooks and tablets. However, part of the company's value proposition depends on innovations it can incorporate in the Core package. Intel's vPro technologies lead the charge in these situations, and IDF2013 found the company showcasing new fourth-generation gen vPro processors in 2-in-1s and Ultrabooks, with business-ready tablets expected in early 2014.
Along with the significantly enhanced battery life and performance common in other Haswell-based offerings, these devices offer the full range of vPro management and security features. Plus, the new solutions support Intel's Pro Wireless Display and Intel Pro1500 SSDs — bread-and-butter items by any measure.
More intriguing are the new "no password" VPN login feature, which significantly eases a painful though necessary security process, and Indoor Location Based Services, which allow users to pinpoint everything from printers to coworkers in large or unfamiliar office environments.
Flexing Manufacturing Muscle
One of the odder issues in the technology industry is the way many vendors willingly or even proactively distance themselves from the core manufacturing processes their organizations depend on and beneficially utilize. In contrast, Intel fully embraced and highlighted its manufacturing capabilities at IDF2013, and for good reason.
The company is currently the only microprocessor vendor leveraging 22nm processes and, as noted by CEO Krzanich in his keynote, it is on track to begin delivering 14nm-based products beginning next year. Successful process advances result in a variety of technical and practical benefits, including lower cost-per-transistor. In Intel's case, it has leveraged its manufacturing leadership to develop new, improved features and functions, like larger cache capacity and enhanced native graphics performance.
These efforts have a material impact on OEM and ODM customers' ability to create innovative, cost-effective new products. Plus, since most semiconductor competitors have embraced fabless processes by outsourcing manufacturing and production to third parties, it seems likely that Intel will maintain and expand its process leadership position for years to come.
Focusing on the Future
The last day of the Intel Developer Forum typically features presentations by the company's Research Lab and scientists, and IDF2013 was no exception. But the comments from Dr. Genevieve Bell and others also echoed the innovative announcements and themes highlighted during the previous days of the conference.
Whether showcasing ultramobile endpoints enabled by future Quark technologies or the massively scalable cloud data centers required to enable and manage them, IDF2013 suggested that Intel has the vision, products, ambition and size required to be continually, globally, successfully engaged.